The most coveted places to work in Industry
Feeling undervalued and underpaid at your current place of work? Are you looking for your next new challenge? Each year the Top Employers Institute recognises organisations across the globe for their efforts to create excellent workplace conditions. PIF has sifted through their list of Top Employers for 2019 to bring you the definitive list of the best engineering employers in the UK.
The Top Employers Institute
Established in 1991, the Top Employers Institute is the global authority on certifying excellence in employee conditions. Its certification programme allows organisations to assess and improve their workplace environment. The Institute has certified more than 1,500 organisations in 118 countries, which have positively impacted the lives of more than 6,000,000 employees.
For an organisation to be considered a "Top Employer", the need to have worked hard to create, implement and progress their people strategies. They're also required to provide an outstanding experience through strategic and thoughtful workplace programmes to create an empowering environment that enables personnel to develop and flourish.
Best engineering employers in the UK
The Top Employers Institute's comprehensive independent research revealed that the following engineering companies provide exceptional employee conditions, nurture and develop talent throughout all levels of the organisation and have demonstrated their leadership status in the HR environment. If you're looking for a job-hop or are just starting out in the industry, you might want to enquire about availability at one of these Top Employers.
Bentley Motors
Number of employees: 4000
Number of active countries: 58
Bentley Motors is one of the most sought after luxury car brands in the world. The company's headquarters in Crewe, which employs around 4,000 people, is home to all of its operations, including design, R&D, engineering and production of the company's model lines, Bentayga, Continental, Flying Spur and Mulsanne. The combination of fine craftsmanship, using skills that have been handed down through generations, alongside engineering expertise and cutting-edge technology, is unique to UK luxury car brands like Bentley and is a shining example of high-value British manufacturing at its best.
One current employee wrote on employee review site, glassdoor.co.uk: "They offer excellent benefits such as good salary, bonus scheme, good pension contributions, flexible working, working from home and an unbelievable car scheme (new car from VW Group brands every 4 months for managers for just £80/month!) They also have an excellent wellbeing programme which supports physical and mental health with a number of courses and initiatives."
A former Bentley employee said: "Bentley produces some stunning cars, and looks after its people well. The salaries and benefits package are good and the facilities are excellent. If you want to progress, have the ability and work for it, then Bentley will deliver. Job content is always interesting and challenging."
EDP Renewables
Number of employees: 42
Number of active countries: 13
EDP Renewables is a global leader in the renewable energy sector and the world's fourth-largest wind energy producer. With a sound development pipeline, first class assets, and market-leading operating capacity, EDPR has undergone exceptional development in recent years and is currently present in 13 markets (Belgium, Brazil, Canada, France, Greece, Italy, Mexico, Poland, Portugal, Romania, Spain, the UK, and the US). EDPR has been featured on the Dow Jones Sustainability Index for ten consecutive years.
One current employee said: "The company has a lot of smart, talented, motivated employees. People work very hard here and energized to make a difference. We attract a lot of great talent because the renewable industry is appealing to many young and passionate individuals."
Another said: "Never a boring day, continuous improvement and challenges, and awesome team support. Work life balance is respected as long as you get your work done. It's a pretty flat organization so access to Directors and EVP mentorship is good. Also, many promotions are from within."
ERIKS
Number of employees: 1856
Number of active countries: 33
As the UK's leading industrial service partner, ERIKS works with their customers to increase efficiency, improve performance and reduce total cost of ownership. With six regional hubs, consisting of 200 trading locations, ERIKS UK boasts 625 qualified engineers out of 1800 employees. ERIKS see themselves as more than just a supplier; they're a multi-product specialist that makes it simple to get things done. With a passion for know-how, and out-of-the-box thinking, they create solutions that perform for a lifetime.
One former employee said: "Lots of support if needed. Plenty of training provided. Some good people working in management make it feel like a team."
Another added: "Exciting company to work for. Patient and supportive management. Good training and development opportunities. Strong team cohesion."
Pfizer
Number of employees: 2500
Number of active countries: 175
Pfizer is one of the world's leading biopharmaceutical companies. Science is their foundation and, together with their global resources, they innovate to bring therapies that significantly improve the health and well-being of patients through the discovery, development and manufacturing of medicines. Pfizer employees have always been innovators and trailblazers. Every day Pfizer employees work to advance wellness, prevention, treatments and cures that challenge the most feared diseases of our time.
A current employee said: "Great benefits, flexible working hours, lots of experts. Manager is very keen for everyone to have a plan."
A former employee added: "International company with plenty of jobs to move to. Ideal for a life career."
Whirlpool Corporation
Number of employees: 2400
Number of active countries: 1
Whirlpool Corporation is the world's leading major home appliance company. This engineering behemoth boasts approximately $21 billion in annual sales, 92,000 employees and 65 manufacturing and technology research centres. The company markets Whirlpool, KitchenAid, Maytag, Consul, Brastemp, Amana, Bauknecht, Jenn-Air, Indesit, Hotpoint and other major brand names in nearly every country throughout the world. In Europe, Middle East and Africa (EMEA) it has approximately 22,000 employees, a sales presence in more than 30 countries and manufacturing sites in seven countries.
One Peterborough-based employee said: "Working in the Peterborough office UK. Easy parking. Decent salary. Varied work, with lots of brands to work on. Flexible with family commitments."
A former employee said: "Big company, established processes, resources & infrastructure. Nice local team culture."
So there you have it… Time to dust off your CV and jump ship to a Top Employer! You could do a lot worse than these highly respected companies, each of whom have been recognised for investing in their workforce.
Company Profile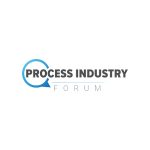 Process Industry Forum
The leading online technical resource centre for the Process Industry.
Get the latest process industry news
Interested in receiving even more industry-leading news from Process Industry Forum delivered directly to your inbox? Then sign up to our free newsletter. Bringing you the latest news, trends, innovations and opinion from across the process industry, our exclusive newsletter gives you all the industry insights of the moment in one, easy-to-digest bulletin. Stay ahead of the competition with regular process industry news instalments from PIF.