The Energy Revolution: how offshore wind farms are leading this revolution
In recent years, there has been a surge in the use of renewable energy sources. This has happened for many reasons such as the many advantages of renewable energy, as well as an increased awareness of climate change, and how we can decrease our reliance on fossil fuels such as coal and gas. In this article, PIF looks at a recent study on offshore wind farms and how they could possibly provide more electricity than the world actually requires!
IEA's report on renewable energy
According to a report carried out by the International Energy Agency (IEA), establishing wind turbines and offshore wind farms could be the key to producing more than enough clean energy worldwide. It is worth noting that the analysis carried out by the IEA also stated that offshore wind farms built even in a windy region in shallow waters near shores could still be a great way to energy success.
To provide some palpable data on this, the analysis revealed that providing the wind farms were built across all sites that are within 37 miles (60km) off the coast and the water conditions were no deeper than 60 metres, offshore wind turbines would be able to generate 36,000 terawatt-hours of renewable electricity a year. This would easily hit the current global demand for electricity of 23,000 terawatt hours.
In a quote from Dr Fatih Birol, IEA's Executive Director, "Offshore wind currently provides just 0.3% of global power generation, but its potential is vast ... much work remains to be done by governments and industry for it to become a mainstay of clean energy transitions."
The growth of renewable energy
The IEA has established that offshore wind power will expand massively over the next two decades, allowing for further growth in the energy revolution and the production of cleaner energy. It has recently emerged that global supplies of renewable electricity were expanding at a much faster rate than originally anticipated. They have estimated that supplies of renewable energy could multiply by 50% in the next five years, with the resurgence of solar energy as a contributing factor.
Due to the nosedive in costs and constant technological breakthroughs, offshore wind power looks to take the lead in the world's growth in producing clean power. This could potentially lead to the introduction of offshore wind turbines close to the height of the Eiffel Tower and floating installations which can harness wind speeds further from the coast.
In a final statement from Dr Fatih Birol, IEA's Executive Director, "Offshore wind provides a huge new business portfolio for major engineering firms and established oil and gas companies which have a strong offshore production experience," he said. "Our analysis shows that 40% of the work in offshore wind construction and maintenance has synergies with oil and gas practises."
It will be interesting to see where the energy revolution will take us and how this will shape the energy industry in the years to come.
Company Profile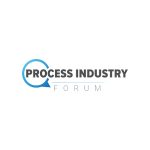 Process Industry Forum
The leading online technical resource centre for the Process Industry.
Get the latest process industry news
Interested in receiving even more industry-leading news from Process Industry Forum delivered directly to your inbox? Then sign up to our free newsletter. Bringing you the latest news, trends, innovations and opinion from across the process industry, our exclusive newsletter gives you all the industry insights of the moment in one, easy-to-digest bulletin. Stay ahead of the competition with regular process industry news instalments from PIF.