Telematics & the Process Industry: Controlling your Plant Using a Smartphone
The Future of Control & Maintenance Operations
The future of the control and maintenance of operations within the Process Industry could be headed towards Smartphones, remote access and ITC technology. This article will discuss this strategy for process control and plant management.
Brembo Use Smartphones for Controlling Production Line
Within the next two to three years, Brembo SpA maintenance manager Vladimiro Carminati expects to be able to monitor, control production, and activate maintenance operations at the automotive brake major's plants, via mobile phone.
The concept is part of Project e-Maintenance which features the use of a CARL Source CMMS engineering tool, from CARL Software of Lyon, France. The project e-Maintenance is 60% preventative, with emphasis on predictive techniques using infrared thermography, oils analysis and vibrational analysis. The vision of this integrated Telematics within the process industry is that the Brembo maintenance team will be able to remotely activate these maintenance operations, and control the production at all Brembo sites with a simple click on a smartphone screen.
Advantages of Using a Smartphone for Plant Management
So what do we think about this at Process Industry Forum?
What are the advantages of this strategy for process control, process maintenance and plant management.
I recall a few months ago, there was a disaster at the National Aquarium in Plymouth when 200 fish died after a power cut caused a tank to drain. Surely here an alert system to a mobile phone via sms or email could have prevented this disaster. As the control system failed and the valve remained closed in its NC position, the tank drained of water. Sensors would have detected lack of moisture in the tack, but there was no feedback loop. In this situation Telematics could have been the answer.
At Brembo, project e-maintenance has to date facilitated greater maintenance reporting and analysis of failures by machine, based on lean manufacturing parameters TRS (synthetic efficiency ratio) and MTBF (mean time between failures). More accurate estimates of equipment availability for each day of the week have enabled Brembo to better schedule preventive maintenance activities. The software has also been customised to automatically process and track corrective work requests.
The benefits of integrating telecommunications within  production and maintenance procedures:
Timely reporting of failures (this would have been useful at the National aquarium)

Accurate estimates of equipment availability

Efficient scheduling of preventative maintenance activities

Automatically process and track work requests

Fast response to downtime, therefore longer periods of productive activities
What are your thoughts on telematics as a strategy for process control and plant maintenance? Will it increase efficiencies? Will it prevent failures, and even disasters? Is it the future?
Company Profile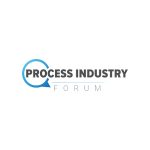 Process Industry Forum
The leading online technical resource centre for the Process Industry.
Get the latest process industry news
Interested in receiving even more industry-leading news from Process Industry Forum delivered directly to your inbox? Then sign up to our free newsletter. Bringing you the latest news, trends, innovations and opinion from across the process industry, our exclusive newsletter gives you all the industry insights of the moment in one, easy-to-digest bulletin. Stay ahead of the competition with regular process industry news instalments from PIF.