Maximising production through revolutionary pump engineering
Sulzer, leading worldwide independent service provider for the repair and maintenance of rotating machines, is revolutionising production and efficiency for the offshore industry. This new initiative promises to tackle two main challenges faced by the industry: maximising production and minimising operational costs.
PIF spoke to Sulzer UK about how they will tackle these issues, while maintaining the safety of the platform.
Engineering expertise and commercial innovation
Across the offshore industry, pumps form one of the main groups of equipment that influence the outcome of production and operational costs. In each case, industry engineering expertise and commercial innovation are required to deliver these goals to the satisfaction of all parties.
On top of this, the capital expenditure to improve reliability is most often far outweighed by the costs incurred. These costs are generally generated through an unexpected failure and subsequent costs of lost production. By taking a proactive approach and involving an expert maintenance provider, platform operators can deliver significant benefits to the business in the long term.
How production pumps are affected
The duty requirements of production pumps are likely to change. Production rates may start to decline after the initial plateau period or the connection of additional wells may mean that potential production is being limited by the processing trains which were designed for lower volumes.
As equipment is pushed to operate significantly outside of its original design envelope, this can often cause operating problems which impact reliability and ultimately affect platform production. This also results in increased maintenance costs as operators and equipment specialists are required to overhaul plant more frequently.
Ultimately, the goal is to improve reliability and efficiency while reducing downtime and energy consumption, at the same time as satisfying API, ATEX, and many other engineering standards. However, this seemingly impossible task can be achieved through the implementation of preventative maintenance techniques and the adoption of the latest engineering designs for pumps.
Water injection pumps, seawater lift pumps, crude oil offloading pumps and fire suppression systems all require individual designs to deliver the best efficiency and productivity. At the same time, they also need specialist maintenance routines that will prolong reliability and effectiveness.
Meeting the logistical challenge with Sulzer
When it comes to complex equipment such as the large pumps encountered on offshore platforms, the most efficient delivery of maintenance will come from a provider of turnkey rotating equipment solutions.
In an ideal world, all the maintenance would be carefully planned and managed, but often it is necessary to respond to a situation immediately and deliver technical support, equipment and materials at a moment's notice.
As a world leading pump manufacturer, Sulzer offers state-of-the-art design and manufacturing facilities for oil and gas production, including subsea applications. This expertise is transferred throughout the company and used to support the maintenance and repair of any type of pumping asset.
If you'd like to find out more about offshore pump equipment, contact Sulzer today.
Company Profile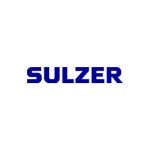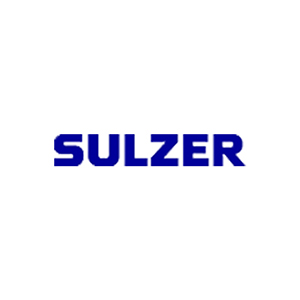 Sulzer
Sulzer, headquartered in Winterthur, Switzerland, since 1834, is specialized in pumping solutions, rotating equipment maintenance and services as well as separation, reaction, and mixing technology.
Get the latest process industry news
Interested in receiving even more industry-leading news from Process Industry Forum delivered directly to your inbox? Then sign up to our free newsletter. Bringing you the latest news, trends, innovations and opinion from across the process industry, our exclusive newsletter gives you all the industry insights of the moment in one, easy-to-digest bulletin. Stay ahead of the competition with regular process industry news instalments from PIF.