Sulzer explain how to specify pumps in the food & beverage industry
Within the food and beverage industry there is a huge range of processes and applications that need pumps to keep materials moving through the production process. PIF spoke to Sulzer to find out how best to specify pumps for an industrial setting.
Production managers and maintenance engineers are under constant pressure to minimise downtime and maximise productivity, which means they are looking for long-term reliability from production equipment. Achieving this goal requires a careful specification process and a well-organised, preventative-maintenance program.
In an ideal world, production engineers would be able to specify brand new pumps, incorporating the latest technology, every time a process changed or an old pump failed. However, in the real world such decisions must deliver cost-effective and efficient solutions, which means looking a little more closely at the specification process and some of the solutions that are available.
Life Cycle Costs (LCC) are now at the forefront of considerations when making a pump selection. Decisions are now based on designs with high pumping efficiency as well as low operational and maintenance costs. Increased pump reliability throughout the production process now enables the use of one-pump systems without the extra cost of stand-by pumps. In a globally competitive industry, the selection of every pump is more vital than ever before.
Ensuring the correct specification of pump
Pumps are called upon to operate in some unforgiving environments and to transfer a wide range of materials, some of which can be particularly aggressive or abrasive. Sugar production, for example, starts with either sugar cane or sugar beet, each of which poses its own challenges to the processing equipment from raw material to finished end-product.
Washing processes create a muddy, sand-laden, abrasive water mixture that needs to be transferred away from the washing area to a treatment system that can recycle the water. Such an abrasive suspension will need pumps designed with excellent wear resistance properties and seals that are designed to perform reliably in this hostile environment.
At each stage of the production process a new challenge awaits; dealing with fibrous materials, entrained gases, cavitation, chemical attack, increased temperature, high viscosity materials and so on. In each case, the application must be carefully analysed to assess the challenges. In this way, the process engineer will be able to specify the most appropriate pump for each task.
This process is becoming ever more prevalent as the process designers look to minimise costs and rely on duty pumps only, regarding stand-by units as an unnecessary cost. In situations where this is possible, it is essential that the correct specification of pump is installed so that unnecessary downtime is avoided and routine maintenance can be completed during planned shutdown periods.
Selecting the most appropriate replacement
As pump design technology advances, so a number of issues are being addressed at the same time, which means that existing equipment suffering from reliability concerns can be replaced with a more modern alternative. In many cases the latest pump design can deliver improvements in performance and reliability, making it a very cost effective solution.
The food and beverage industry presents a wide range of challenges including abrasive media, high viscosities, temperature, corrosion and entrained air. Identifying the most appropriate combination of design characteristics is a skilled task that requires expert knowledge and experience of the industry and its requirements.
Selecting the most appropriate replacement rarely involves just using the specification of the legacy item; the introduction of modern materials, coating systems, sealing components and impeller designs has enabled process engineers to finely tune a pump specification to a particular application.
Pump manufacturers work very closely with process engineers from a wide range of industries to better understand the issues and challenges that beset pumps of all sizes. This leads to improved designs; not just of complete pumps, but also of individual components that can be retro-fitted to existing equipment.
Maintaining Pump Performance
Maintaining pump performance is crucial to maximising productivity and this can be achieved more easily by understanding the most likely causes of faults and failures. As previously mentioned, getting the specification correct is essential, but so is the installation and alignment of the pump. Getting these three crucial steps correct can make all the difference in achieving a reliable installation.
Combining the process knowledge that exists with the on-site engineers and the product and materials expertise of an original equipment manufacturer (OEM) can produce the most successful outcome. Working closely from an early stage in the project will yield the best results for an installation and also form a basis for continued support in years to come.
Inevitably, there comes a time when a pump needs attention, either as part of a routine intervention or as part of a process change within the manufacturing procedures. Production lines may need to be adapted to suit new processes or materials and this will require expert advice in order to maintain the reliability and performance that was achieved previously.
Working directly with a pump manufacturer brings a host of advantages, including access to the latest materials designed to operate in existing equipment and a wealth of experience directly applicable to each industry. Employing a global manufacturing and engineering network ensures that this high level of technical support can be accessed anywhere in the world. By channeling all of this expertise to a single, local point of contact, end users can benefit from a global support structure.
For more information about Sulzer Pumps, speak to a Sulzer adviser today by calling +44 113 270 1244 or email [email protected].
Company Profile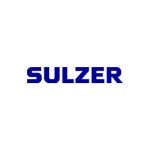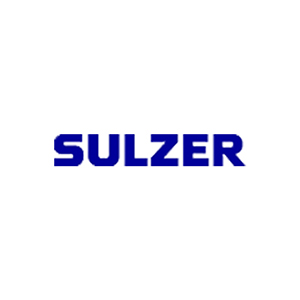 Sulzer
Sulzer, headquartered in Winterthur, Switzerland, since 1834, is specialized in pumping solutions, rotating equipment maintenance and services as well as separation, reaction, and mixing technology.
Get the latest process industry news
Interested in receiving even more industry-leading news from Process Industry Forum delivered directly to your inbox? Then sign up to our free newsletter. Bringing you the latest news, trends, innovations and opinion from across the process industry, our exclusive newsletter gives you all the industry insights of the moment in one, easy-to-digest bulletin. Stay ahead of the competition with regular process industry news instalments from PIF.