Sulzer at the crest of the wave of hydropower
Hydroelectricity is the poster boy of the growing renewables sector, accounting for an impressive 16% of global electricity generation capacity. In this blog, PIF looks at the advantages of this green energy source, how the technology has evolved, and Sulzer's complete hydropower solutions.
The advantages of hydropower
One of the advantages of hydropower is the age of its base level technology. As a mature generation method, the equipment is tried and tested. Although a large proportion of it is due for refurbishment, it means that refinements in materials and manufacturing techniques can be applied to existing installations.
Improved generation efficiency and longevity can now be built-in during routine maintenance, delivering ten per cent increases in power output from the same source, without re-investing in replacement hardware – a massive win-win for the industry.
How has turbine technology evolved?
As
hydropower
increases in popularity so the demand for new installations grows. Thanks to inherent shortcomings with traditional technology, it may not have previously been possible to meet these demands in certain locations, such as those with large fish populations.
But development programmes, such as the Alden turbine project, have produced new designs that significantly improve the mortality rate of fish travelling downstream while also improving generating efficiency.
Hydro turbine research has also produced a new fish-friendly design criteria for Kaplan and Francis turbines that can be incorporated either into units during rebuild projects or in new hydroelectric facilities.
In the USA, the Department of Energy (DOE) has implemented a new hydro programme called "The Advanced Hydropower Turbine System Program" (AHTS) which aims to develop technology to maximise the use of hydropower while minimising the environmental effects.
Refurbishment of existing turbine assemblies can now include the latest materials technology such as the High Velocity Oxygen Fuel (HVOF) coating system, which uses tungsten carbide materials. This, and other similar coating and wear protection systems, can be used to protect water turbines and draft tubes against erosion from water-born sediment and reduce cavitation effects.
Complete hydropower solutions from Sulzer
Sulzer
is a leading provider of engineering solutions for the power generation sector. From on-going condition monitoring, to complete turnkey projects, the company has developed a large network of service centres capable of maintaining all rotating equipment. They specialise in turbines, generators, motors and pumps, as well as employing experienced engineers, equipped to complete projects on site if necessary.
The high voltage coil manufacturing facility, based at the Birmingham Service Centre, employs an in-house copper rolling mill to enable round-the-clock coil production to meet even the tightest deadline. Using the latest CAD systems, precise quality control and extensive testing, modern coil production can significantly improve the performance and efficiency of any generator which is due for refurbishment.
Employing the latest materials technology and manufacturing processes enables the hydropower sector to maximise the efficiency and reliability of the existing infrastructure as well as develop new opportunities. Sulzer has the expertise, tools and equipment to provide engineering support to its clients, for any scale of project, from engineering supervision; to completion of the largest repairs; to turbines, generators and pumps.
Company Profile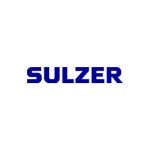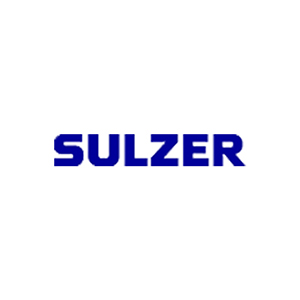 Sulzer
Sulzer, headquartered in Winterthur, Switzerland, since 1834, is specialized in pumping solutions, rotating equipment maintenance and services as well as separation, reaction, and mixing technology.
Get the latest process industry news
Interested in receiving even more industry-leading news from Process Industry Forum delivered directly to your inbox? Then sign up to our free newsletter. Bringing you the latest news, trends, innovations and opinion from across the process industry, our exclusive newsletter gives you all the industry insights of the moment in one, easy-to-digest bulletin. Stay ahead of the competition with regular process industry news instalments from PIF.