Streamline the production line with Enterprise Resource Planning
Do you have these questions? If the answer is YES, read this article to learn about the core benefits of ERP systems for the Process Industry.
What is Enterprise Resource Planning or ERP?
The three-letter acronym ERP has become, and continues to be, increasingly significant to industry. So what is it and what's its USP?
It stands for Enterprise Resource Planning - if you didn't already know, and is essentially powerful database software that helps companies to manage multiple business processes, maximise operational efficiency and thus make better decisions faster.
With rapid innovations in automation and process instrumentation, increasingly streamlined distribution processes and growing executive demands for shorter and more responsive supply chains; manufacturers are turning to ERP in ever-increasing numbers.
The benefits of Enterprise Resource Planning
The core benefit is having a powerful, responsive tool to manage information systems – from supply chain, inventory and production management through to sales, HR and finance – at your fingertips to maximise efficiency from the plant floor to the boardroom.
ERP for the Process Industry...
Already you can start to see clear benefits for the Process Industry. Couple that with the growing shift towards cloud-based ERP - a fully integrated web-based solution that is agile enough to evolve and constantly improve – and the ERP fanfare gets louder.
Critically, process industry businesses require specialist systems from ERP providers that can claim genuine industry-gained knowledge and experience if they're to hand over their logistics to the brave new world of ERP software solutions.
Specialsit ERP Suppliers for Manufacturers
Two such specialist ERP providers are Plex and Infor. In the latter's case, a 30-year legacy in manufacturing and distribution is being coupled with cutting edge innovation that has led to take up from 70,000 customers – 10% of which are industrial manufacturers - in 164 countries.
Watch this video to understand how cloud ERP systems can Help Manufacturer's keep up with times...
In their own words: "Infor ERP offers deep industry functionality across the manufacturing and distribution sectors, making costly customizations a thing of the past and allowing you to work both smarter and faster."
Plex's cloud ERP software uses agile development methodology, or "rapid application development" to adapt and enhance it's offering on an ongoing basis. Requested new features from a "functional community" of industry users are written into the core software, meaning costly updates become a thing of the past and the burden on overstretched IT departments reduces dramatically.
ERP systems for smaller Process Industry manufacturers and suppliers
It all sounds great but that's for the big boys. Smaller process industry manufacturers like us don't need it" some might think. Well, that's not strictly true on either counts. Because ERP providers, like Infor and Plex, offer plenty of scope for smaller process industry businesses with minimal capital outlays; (thanks to zero costly hardware requirement), those agile software adaptations and affordable subscription fees.
In real terms, that allows process industry businesses of all sizes to streamline their operations.
Cloud-based ERP
Cloud bases ERP systems permit access to critical operational information anytime, anywhere to improve decision making and response times. It also allows businesses to easily adapt to fluctuating demands and pressures such as new manufacturing methods, changing customer requirements and evolving business strategies. At the very least, ERP could prove invaluable for optimizing inventory and production resources to squeeze out every fractional gain in output.
The bottom line?
Complex industry requires complex monitoring methods to ensure peak efficiency at all times. ERP software provides a cutting edge solution that might just be the answer to keeping process industry businesses on track, on budget and on top of their game.
Want a real life example?
Watch this video to learn about how Pride Industries, a Global Electonics manufacturer utilises Cloud ERP to streamline operations, increase productivity and enhance efficiency.
We would love to hear your opinions on the value of ERP for the Process Industry!
Has ERP streamlined your operations?
Company Profile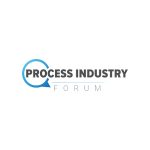 Process Industry Forum
The leading online technical resource centre for the Process Industry.
Get the latest process industry news
Interested in receiving even more industry-leading news from Process Industry Forum delivered directly to your inbox? Then sign up to our free newsletter. Bringing you the latest news, trends, innovations and opinion from across the process industry, our exclusive newsletter gives you all the industry insights of the moment in one, easy-to-digest bulletin. Stay ahead of the competition with regular process industry news instalments from PIF.