Steam control valves and valve controllers in pet food production applications
Use of steam pet food production
Steam is a vital component in the production of food for both human consumption and for pet consumption. The health and safety standards laid down for these applications are quite rigorous and processes need to be carefully controlled to ensure the delivery of high quality and consistent products.
This has an impact on the control and use of steam. Steam is used to prepare and to cook the pet food and it is also used to clean the internal pipework and valves that were used during the process.
Steam control valves and valve controllers
Bürkert have developed a modular range of steam control valves and valve controllers that are ideal for steam applications and that can be integrated to develop an efficient and accurate steam control system.
Bürkert have established themselves as 'steam experts' and have produced a Steam Site Guide to assist engineers in designing and maintaining their steam heat exchange applications. For more information, read this article on tips for designing steam heat exchange applications.
This article will firstly discuss a typical steam application for pet food production, illustrating where in the process the steam control valves, the sensors and the valve controllers might be deployed. Secondly, Bürkert's range of steam control valves and controllers will be discussed, identifying the specific features that make them highly suited and valuable in steam applications.
Steam application: Pet food production
The most common cooking method in pet food production is known as extrusion; a process which includes a pre-conditioner, an extrusion cooker and a die/knife assembly, to shape the final product. The pre-conditioner is designed to increase the temperature and the moisture content of the substrate by adding steam and water. The steam must be carefully controlled to ensure a uniform distribution and an even temperature rise within the substrate to between 70°C and 90°C. This process would typically be controlled using steam control valves and valve controllers.
Once the substrate has reached the desired temperature, the substrate passes through the extruder, where the pressure and temperature of the dough is increased using a combination of friction and steam. A combinations of sensors connected to a controller are required to monitor and adjust the process to ensure the optimum parameters are maintained.
Pet food safety is a critical aspect of the production process. Reliable and accurate control of the cooking process is essential to ensure specific legislation guidelines are met and to ensure efficient and economical management of the steam process.
Bürkert's steam control valves and valve controllers
The second part of the article discusses steam control valves and valve controllers that are ideally suited to steam applications and food production processes.
Steam control valves for pet food production
The Bürkert type 2301 globe control valve and type 8694 valve positioner are ideally suited to steam applications.
Why Bürkert steam control valves?
The following summarises the key benefits;
Stainless steel design for use in wash-down processes is typical of the requirements for food applications.
Precise steam control resulting in efficient energy usage and consistent results.
Reduced energy costs due to precise and careful control of steam.
Steam valves can be used with an intelligent valve control head meaning easy networking and decentralisation of automation equipment.
Reduced installation & maintenance costs due to fewer cables and conduits that require washing down.
Following Bürkert's philosophy for modular components, the stainless steel valves are available in flanged, threaded or welded formats and the type of valve controller can be configured to suit each installation. Furthermore, Bürkert's steam control valves can be used to control a range of process valve ends, such as globe valves, pressure valves, proportional valves and shut-off valves.
Bürkert's Valve Controllers for steam applications
The type 8619 MultiCELL controller allows process control tasks to be carried out locally, connecting valves, flowmeters, pressure sensors and temperature sensors to control and regulate processes without having to wire each component to a central plant control cabinet or room.
Essentially, the MultiCELL controller allows for multiple control cabinet components to be replaced with one neat controller with a compact display. This means the relative costs of a large enclosure, rack mounted plc, I/O, cabling, power supply and HMI can be replaced with just one MultiCELL controller, in its own enclosure.
Benefits of the MultiCELL controller for steam applications
Entire suite of data management & process control software is already on board – allowing easy management of sensor signals and process data collection.
Decentralisation of process automation means reduced cost and inconvenience of multiple wires and pneumatic air supply lines. This simplifies the process significantly considering the cost & maintenance associated with food grade wash-down applications.
Allows access to control processes via a display screen so adjustments can be made within sight of the actual process.
Can be connected to factory wide communication/control networks to allow for information to be easily passed between factory floors and the control room.
How do you control the steam in your food production processes? Can these innovative valves and controllers increase efficiencies and reduce costs in your steam applications?
To find out more information you can either leave your comments below, contact Bürkert directly or ask Bürkert steam experts a question in the Solution Centre.
Company Profile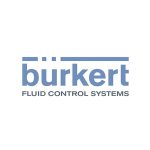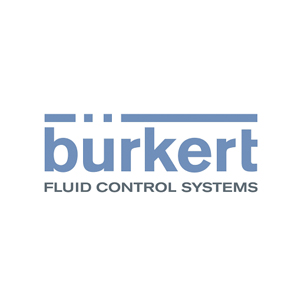 Bürkert Fluid Control Systems
Bürkert Fluid Control Systems is a world-leading manufacturer of control and measuring systems for fluids and gases.
Get the latest process industry news
Interested in receiving even more industry-leading news from Process Industry Forum delivered directly to your inbox? Then sign up to our free newsletter. Bringing you the latest news, trends, innovations and opinion from across the process industry, our exclusive newsletter gives you all the industry insights of the moment in one, easy-to-digest bulletin. Stay ahead of the competition with regular process industry news instalments from PIF.