Stay connected with these state-of-the-art cables and connectors
Murrelektronik is one of the world's leading suppliers of industrial automation solutions for a wide range of industries and applications. The British arm of this German engineering powerhouse, based in Manchester, has been helping UK businesses to "stay connected" since 1983. In that time, Murrelektronik has constantly pushed the envelope in terms of developing new technological breakthroughs. In this article, PIF takes a closer look at just one of their exemplary product ranges: cables and connectors.
Infinite variety of cable and connector styles
Murrelektronik is a leading supplier of cordsets, with an almost infinite variety of cable types, colours and connector styles. Within their range is a variety of fieldbus cables designed to support industrial protocols including AS-I, Can Open, Device Net, Ethernet/IP, Ether CAT, ProfiBus, ProfiNet, Sercos and many more. Their broad product offering can provide a solution for virtually any application. Murrelektronik supplies single or double ended cordsets, straight or angled connectors, field-wireable and PUR moulded versions for applications in harsh environments.
Murrelektronik also offers a broad motor cable range that benefit from an array of innovative features and benefits. Their selection of motor cables are variously highly resistant; feature halogen-free PUR moulding; come pre-wired, tested and IP67/68 rated; and are tamper-proof. Meanwhile, Murrelektronik's high-quality and feature rich sensor actuator cables are 100% factory tested and IP67 rated as standard. Their range of RoHS compliant, shock and vibration resistant cables are available in UL, CSA certified cable types and UL 2238 certified assemblies
From Insulation Displacement Connectors (IDC) to screw terminal terminations, Murrelektronik's innovative field-wireable connectors are designed to reduce your wiring efforts. Covering a wide selection of M8, M12, 7/8", M23, and RJ45 connectors, their extensive range includes straight or angled, shielded and unshielded, connectors that can be easily matched to sensor and actuator cables
Widest range of Industrial Ethernet connectors
Murrelektronik offers the widest range of Industrial Ethernet connectors available. No matter if they're used in IP20 cabinet wiring, in a harsh industrial IP67 environment, or from the cabinet or the office world into the field - Murrelektronik has the cordset you need. They can be produced in almost any length, with your choice of connector style (0°, 90°, 45°), connector angle (left, right, up or down), and quantity (as few as one piece).
Murrelektronik Industrial Ethernet cables feature 360° shielding to ensure reliable data transfer. The compact housing provides a space-saving solution, while the RJ45 connector clip has been refined for easier installation and operation. Murrelektronik's Industrial Ethernet cordsets are available to meet Cat. 5, Cat. 5e, Cat. 6 and Cat. 6A specifications and are 100% tested before they leave the factory. This means you always receive Murrelektronik's high standard of quality.
UL listed Food and Beverage Pro cables
In food and beverage applications where components could come into contact with the food being handled, or re-entering the processing operation, the high-quality materials of Murrelektronik's Food & Beverage Pro cables neither absorb nor contaminate the food being processed. Made of highly-resistant and robust polypropylene and V4A stainless steel (1.4404), the new line-up of M12 connectors satisfies all the latest cleanability requirements set by the EHEDG and FDA.
Murrelektronik's Food & Beverage Pro cables boast an extended temperature range of -40 to +105 °C, are resistant to high-pressure cleaners (IP69K rated) and feature an ice blue jacket colour to identify contamination.
"Our Food & Beverage Pro cables are ideal for use in aseptic areas that require minimal contamination from pathogenic microorganisms," says Craig Cookson, Application Engineer, Murrelektronik UK.
"We've gone above and beyond the necessary requirements set by the EHEDG to create a product featuring the unmatched quality that Murrelektronik is known for."
For more information about their world-class cable and connector products, visit Murrelektronik.
Company Profile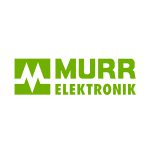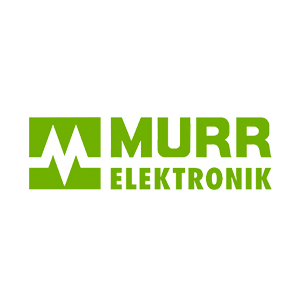 Murrelektronik Ltd
Stay connected with Murrelektronik. Murrelektronik is the UK arm of the world leading Murrelektronik GmbH, supplying connection technology to the engineering industry.
Get the latest process industry news
Interested in receiving even more industry-leading news from Process Industry Forum delivered directly to your inbox? Then sign up to our free newsletter. Bringing you the latest news, trends, innovations and opinion from across the process industry, our exclusive newsletter gives you all the industry insights of the moment in one, easy-to-digest bulletin. Stay ahead of the competition with regular process industry news instalments from PIF.