Solenoid valves for hazardous areas at MGA Controls
In our latest article, we will be discussing which valves are best suited for hazardous areas with MGA Controls. In this article, MGA Controls showcase their range of ATEX approved, IMI Maxseal manufactured solenoid valves that are suitable for severe applications. Read on to find out more about how MGA Controls supply valves for hazardous areas.
What is ATEX approval?
The term 'ATEX' was established under EU law. It is important for any machinery used in hazardous environments to be ATEX approved, in order to minimise the risk of injury or machinery failure.
ATEX certified products aim to protect machinery operation from hazardous environments. IMI Maxseal specialise in manufacturing solenoid valves specifically for this purpose to increasing machinery operation in hazardous environments.
ATEX Explosive Environments
ATEX explosive environments don't always have to be specialised and can quite often can occur in any flammable situation or where chemicals may react. Potential ATEX environments include:
Fuel Storage
Oil and Gas Drilling
Chemical Manufacturing
Power Generation
Food & Beverage Manufacturing
Military
Pharmaceutical
Solenoid valves for severe applications
MGA Controls class themselves as a proud supplier of IMI Maxseal products, which means they are able to supply solenoid valves for those dangerous and hazardous applications. The ATEX approved solenoid valves they offer can operate under extreme stress, with varying ambient temperatures specific to the model.
IMI Maxseal manufacture explosion-proof solenoid valves from durable materials, as a way of guaranteeing the efficient working of machines in hazardous environments. The robust solenoid valve material selection allows corrosive media to pass through, protecting both the valve and its casing.
IMI Maxseal valves perform exceptionally well in harsh environments all over the world. The brand is associated with offshore oil and gas applications. However, their valves are also used onshore in coastal environments where a fully stainless steel construction is an advantage over other solenoid valves on the market.
Explosion-proof solenoid valves from MGA Controls
MGA Controls stocks a range of ATEX products, including ATEX approved solenoid valves. Vital for use in dangerous environments, these solenoid valves provide the necessary protection to allow them to be used with corrosive media in harsh, explosive environments.
To find out more about MGA Controls and their range of ATEX approved solenoid valves, head over to their website today.
Company Profile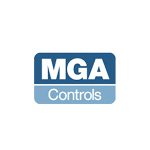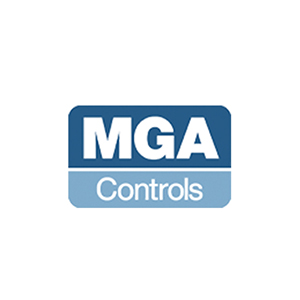 MGA Controls Ltd
MGA Controls are a leading Control & Instrumentation company delivering high-quality products and services to the industry since 1986.
Get the latest process industry news
Interested in receiving even more industry-leading news from Process Industry Forum delivered directly to your inbox? Then sign up to our free newsletter. Bringing you the latest news, trends, innovations and opinion from across the process industry, our exclusive newsletter gives you all the industry insights of the moment in one, easy-to-digest bulletin. Stay ahead of the competition with regular process industry news instalments from PIF.