Solenoid Operated Valves for compressed air applications
Buschjost, a Norgren owned brand, is known in the marketplace for being leaders in technology and innovation. Their range of solenoid operated and pressure operated process valves reflect their commitment to quality design and manufacturing and extensive application knowledge.
MGA Controls Ltd are a Buschjost distributor and have over 20 years experience specifying and installing Buschjost solenoid valves into both simple and complex applications. This article introduces the Buschjost 82400 series of solenoid-operated valves as a solution in compressed air applications. Features such as high flow rate, low power consumption and specialist diaphragm design make this process valve highly suited to compressed air applications.
Solution 1:  Solenoid Valves for Air Compressor dryer application 
As we all know, compressed air is an invaluable source of safe power in most industrial environments and production processes. The compressors that power this energy source often draw in air at ambient temperature with contaminants ranging from oil, water and a myriad of other particle types. This dirty air is often passed through an absorption vessel, filters and dryers to remove the contaminants and to dry and clean up the air. To control the flow of air in this situation the application requirement is for a solenoid valve with a high flow rate, a high-pressure withstand and one that is capable of a reliable operation in a high cycle environment.
A typical successful solution to this problem is to use the Buschjost 82400 solenoid valve. The 82400 Series are solenoid operated diaphragm valve and are available in the 'Click-On' range. 'Click-On' Technology provides an innovative coil clamping mechanism in the form of a stainless steel spring clip, which holds the coil in place. This means coils can be quickly and easily interchanged, without the need for any tools.
For this type of application a brass body valve would often suffice but the valve is extremely dependable due to its low power consumption and special fabric diaphragm making it particularly suitable for high cycle rate applications.
Solution 2: Solenoid Valves for Compressor soft start application
Compressors must always have a soft start when switched on, to minimise surges and to protect the machine from damage. This relief start is often achieved by using a 2/2 solenoid valve. A few seconds after startup, a time lag relay switches in and energises the valve coil; the valve closes and the compressor is then enabled to compress the air into a pressurised storage vessel.
A typical successful solution here is to use the Buschjost 82400 series solenoid valve with threaded connection and fabric diaphragm. As for the above application, this valve has a high pressure withstand up to 16 bar and a high cycle withstand capability due to the construction of the diaphragm.
All in all – the Buschjost 82400 is a very robust and cost effective valve solution for compressor applications!
To learn more about the Buschjost range of solenoid valves, read our FAQ article on Buschjost solenoid valves and pressure operated valves. 
Company Profile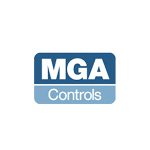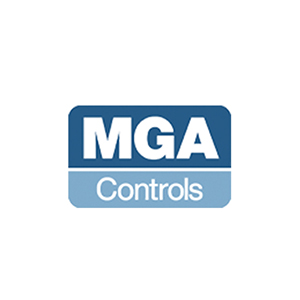 MGA Controls Ltd
MGA Controls are a leading Control & Instrumentation company delivering high-quality products and services to the industry since 1986.
Get the latest process industry news
Interested in receiving even more industry-leading news from Process Industry Forum delivered directly to your inbox? Then sign up to our free newsletter. Bringing you the latest news, trends, innovations and opinion from across the process industry, our exclusive newsletter gives you all the industry insights of the moment in one, easy-to-digest bulletin. Stay ahead of the competition with regular process industry news instalments from PIF.