SMC unveils world's first two-speed valves
Automation experts and global leaders in pneumatic technology, SMC, recently unveiled a suite of impressive new smart solutions, including the world's first two-speed valves, precision digital pressure switches and compact Fieldbus systems. PIF finds out more about their exciting new range of pneumatic innovations.
Innovative new smart solutions
The future of manufacturing is smart. As a leading manufacturer, partner and solution provider for pneumatic and electrical automation technology, SMC presented its extensive product portfolio of smart solutions at EMO 2019 in Hanover recently.
With a major focus on minimising assembly time, intelligent communication and maximum flexibility, the pneumatics giants unveiled the world's first two-speed valves, as well as its ISE70/71 series digital precision SMC pressure switches and compact EX260 SMC Fieldbus systems.
Safe and reliable SMC two-speed valves
Safety is also a priority in industry 4.0. and SMC has therefore designed a completely new type of two-speed valve with which all common machine operating modes can be safely implemented, from set-up to maintenance.
The VZM5-300-CEW20057 series valve combines the operational and safe reduced mode into one component. In addition, the new two-speed valve reliably detects the valve position and transmits it via a fail-safe signal to the higher-level safety PLC for even greater reliability in man-machine cooperation.
ISE70/71 SMC pressure switch
The acquisition of process data plays an increasingly important role in intelligent metalworking. For this reason, SMC has now for the first time equipped its ISE70/71 series digital precision pressure switches with IO-Link technology. The intelligent sensors report current pressure values of up to 1.6 MPa, the status of the switching output and important diagnostic information and error warnings to the PLC.
The two-line display of the precision pressure switches can be rotated by up to 336 degrees and display setpoint (limit value), hysteresis value, maximum or minimum value and delay time, depending on the user's requirements. With its superior memory, the ISE70/71 series also reliably backs up its collected data even if the power supply is interrupted.
EX260 series SMC Fieldbus system
All information converges in one system via the Fieldbus. This is now easier and saves more space with the EX260 series of SMC fieldbus systems. The proven entry-level models are now also available with IO-Link technology, allowing them to communicate bidirectionally. This enables them to forward any number of parameters of the connected valves to the higher-level control level.
Thanks to their slim design, with a width of only 28 millimetres per unit, EX260 SMC Fieldbus systems can be easily installed even in tight spaces. In addition, different valve sizes are possible on one sub-base. In addition to IO-Link, the protocols Profibus, Profinet, DeviceNet, Ether/NetTM-IP and Powerlink, as well as Modbus and CanOpen, are also available to users.
Who is SMC?
SMC is pursuing worldwide customer satisfaction and supporting automation through the most advanced pneumatic technologies. They understand that customer satisfaction can only be achieved by a clear understanding of their customers' goals and objectives. Therefore, SMC has built an organisation that listens carefully to its customers and responds quickly with effective new technology and solutions.
For more information, visit www.smc.eu.
Company Profile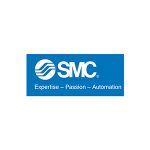 SMC Pneumatics UK Ltd
SMC Pneumatics has been based in the UK since 1978. Known for the outstanding quality in pneumatics and energy saving products (inc valves). All SMC products are manufactured within an approved ISO9001
Get the latest process industry news
Interested in receiving even more industry-leading news from Process Industry Forum delivered directly to your inbox? Then sign up to our free newsletter. Bringing you the latest news, trends, innovations and opinion from across the process industry, our exclusive newsletter gives you all the industry insights of the moment in one, easy-to-digest bulletin. Stay ahead of the competition with regular process industry news instalments from PIF.