Six of the best Mobile Apps for the Process Industry – from energy saving calculators to mobile CAD sofware
These days everyone is using smartphone, tablet, or computer applications or 'apps'. Whether that is weather apps, fitness apps, magazine apps…the list goes on! But how are apps used within the Process Industry? Is there a need for them? What benefits do such app's bring? 
To help you make your mind up, PIF engineers have done some research into some of our favourite apps being used within the Process Industry.
Engineering App's & Calculators
IMI Norgren app
NORGREN IVAC (free) - energy savings calculator
Calculate your individual cost savings through IVAC. IVAC is a complete unit: a weight-optimized distributed actuator. The compact "all in one" system is efficient – ideally suited for many tasks, saving energy and operating costs, while reducing the installation and logistics effort.
IVAC pneumatic cylinders feature main and pilot valves, magnet switches and speed control - all in one unit with only two connections: for compressed air and power.? The concept delivers maximum user benefit, because the total cost of ownership for acquisition, electrical power, repair and maintenance is optimized.
There are potential savings of up to 50%.?With the integrated cylinder calculator you can calculate the forces and the air consumption of your current system.? A QR reader is also integrated, so you can read the device data of every IVAC cylinder.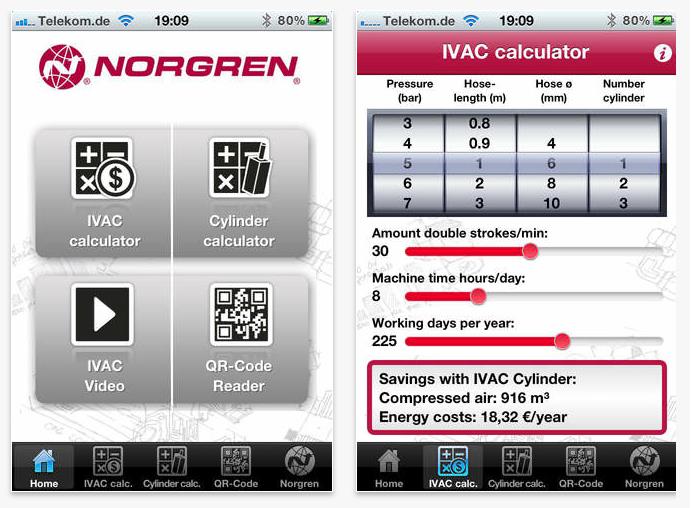 Emerson Process Management app
EDS mobile (free) – Enterprise at your fingertips
EDS Mobile turns your iPad or iPhone into a real time mobile decision-support machine by bringing all critical data wherever you go.
Use Multi-Touch gestures to navigate through a multi-level screens layout reflecting your company's organization structure. Compare plant's performance side-by-side on a macro level using key performance indicators (KPIs) or drill down to data as precise as the meaning of a single bit in a control system's register.
React to live alarms generated from calculations, measurements, or predictive alerts imported from the control system. Display high fidelity process diagrams representations of industrial automation systems updated online. Analyze your plant's operational history by reviewing and plotting historical events and data.
CFE Media's Apps for Engineers
CFE Media's Apps for Engineers (free)
An interactive directory of more than 110 iOS engineering-related mobile applications.
This app for engineers will help users to do their jobs better and save time, providing a "pre-sort" of relevant mobile engineering applications loaded with various calculators, catalogs, file viewers, measurement tools, and more.
Apps for Engineers is useful for engineers working in industrial, automation, manufacturing and building systems industries. Users can sort through the apps by "Category" or "Type," navigate to a list of apps, view a profile description for each, and link to the App Store to download the app or get more information.
The app is designed so engineers can review and post comments about the apps they downloaded.
Mechanical Engineer app from MultiEducator
Mechanical Engineer ($5.99 or £3.99)
The perfect tool for any Mechanical Engineer or engineering student
Mechanical Engineer contains over 300 important mechanical engineering formulas, over 300 additional conversion formulas and 70 area formulas. Major areas covered in the program include: Actuators, bearings, belts, boiler, brakes, clutches, elevators, gears, fluid power, heat transfer, internal combustion, kinetic energy, metalworking, plates, plumbs, power plants, refrigeration, shafts, springs and vehicle drive.
AutoCAD 360 Mobile app
AutoCAD 360 (free) - the official AutoCAD mobile app
AutoCAD 360 is a free, easy-to-use mobile drawing and drafting app that extends the power of CAD beyond the desktop. It offers viewing, editing, and sharing of CAD drawings, simplifying on-site redlining, as-built documentation, and design review and approval. Adding an optional Pro plan further expands the power of the free app, bringing additional capabilities to the field.
ASCO Numatics app
ASCO Flow Calculator (free) - a mobile application for iPhone and Android Devices
The ASCO mobile app features the ASCO Flow Calculator, which enables users to quickly calculate flow for a valve or determine the Cv needed to properly size a valve.
In addition, the Fluid Guide provides reference information on the types of valves available for most common corrosive and non-corrosive gases and liquids. It also features an interactive Conversion tool that quickly converts between metric and imperial values and nine conversion calculators for Area, Energy, Flow, Length, Pressure, Temperature, Velocity, Volume and Weight.
Mobile App's for engineers in the Process Industry?
Countless research studies have predicted huge increases in the use of mobile technology and apps in plant and process manufacturing settings. With added-value benefits such as efficiency, productivity, continuous learning, flexibility and responsiveness, the success of companies pioneering such apps could be massive.
But will apps stick in an industry that critically relies on human protocol? Could there be an app broad enough to transcend the grasp of individual companies, to be free of 'promotion', but be truly beneficial to the engineer?
What do you think? Do you use mobile apps in your daily work environment? Are there any that you'd recommend? We'd love to hear your thoughts.
Company Profile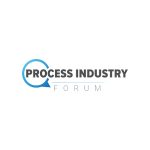 Process Industry Forum
The leading online technical resource centre for the Process Industry.
Get the latest process industry news
Interested in receiving even more industry-leading news from Process Industry Forum delivered directly to your inbox? Then sign up to our free newsletter. Bringing you the latest news, trends, innovations and opinion from across the process industry, our exclusive newsletter gives you all the industry insights of the moment in one, easy-to-digest bulletin. Stay ahead of the competition with regular process industry news instalments from PIF.