Singer Valve Control Valves significantly reduces Cavitation damage in reservoir filling valve
A real-life example of Singer Valve anti-cavitation control valves in operation. A reservoir pumping station in the City Of Airdrie, Canada, was experiencing significant cavitation damage in their reservoir filling valves. The problem of cavitation damage was completely overcome by installing Singer control valves with anti-cavitation trim.
The problem of cavitation damage was completely overcome by installing Singer control valves with anti-cavitation trim.
Serious cavitation damage in reservoir fill valves.
The city of Airdrie near Calgary, Canada were experiencing serious cavitation damage in their reservoir fill valves. The reservoir was feeding distribution systems to supply the cities 38,000 inhabitants with water throughout the day. The reservoir was pumping water at 335 l/s with pressure beginning at 60 psi and dropping to atmospheric pressure.
These application parameters typically result in cavitation damage due to the high pressure drops and differing flow rates across the valve. The valves had to be replaced every 18 months as at every inspection they had been 'completely eaten away' due to extreme cavitation damage.
Singer's anti-cavitation control valves with anti-cavitation trim
A 12" (300 mm) 2SC-PCO Singer Valve Control Valve with Anti-Cavitation trim was fitted. The valve was inspected 6 months after installation. There was absolutely no sign of cavitation damage, not even on the coating of the valve.
Even one year later, the valve still had no sign of cavitation damage. Installation of the Singer Valve with Anti-cavitation trim saved the engineers at Airdrie a lot of hassle, maintenance costs and repair & replacement costs.
So what is Anti-cavitation trim?
How does it prevent cavitation damage?
Cavitation is rapid vaporisation and condensation within a liquid, which leads to vapour bubbles are formed. These bubbles travel to an area of higher pressure and then collapse with phenomenal force, causing damage to valve and pipelines. To understand more about cavitation and cavitation damage, click here to read 'what is cavitation damage'.
Singer Valve's unique and patented Anti-cavitation trim is the only way to overcome cavitation damage in a control valve without fitting an extra gate valve, butterfly valve or orifice plate downstream.
Singer Valve Anti-Cavitation trim is comprised of 2 stainless steel sliding cages
The first cage directs and contains the cavitation recovery, allowing it to dissipate harmlessly.
The second cage allows further control to a level as low as atmospheric pressure downstream.
Custom engineered inlet and outlet orifices mean the Control valve is suitable for all applications, whatever the flow rates or pressure differential.
The distance between the cage and valve walls ensures flow enters the cage uniformly and bubbles collapse symmetrically towards the centre of the cage.
Have you had any experience with cavitation damage and what methods did you use to overcome the problem?
Company Profile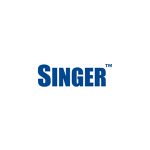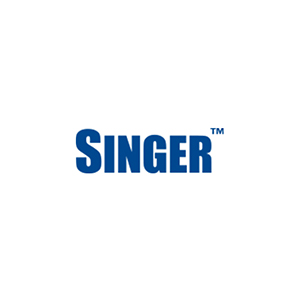 Singer Valve Inc
Singer Valve manufactures innovative control valve solutions for the water industry.
Get the latest process industry news
Interested in receiving even more industry-leading news from Process Industry Forum delivered directly to your inbox? Then sign up to our free newsletter. Bringing you the latest news, trends, innovations and opinion from across the process industry, our exclusive newsletter gives you all the industry insights of the moment in one, easy-to-digest bulletin. Stay ahead of the competition with regular process industry news instalments from PIF.