Safety first with Bürkert and Siemens AirLINE Ex 8650 automation system for hazardous environments
When the expertise of two engineering powerhouses like Bürkert and Siemens were brought together to develop a safe, compact and efficient solution for hazardous industrial applications the results were nothing short of spectacular. As one Scotch whisky bottling plant in particular will drink to.
Bürkert's entire product range for hazardous locations is characterised by modularity, efficiency and safety. Their products, many of which are available in versions for hazardous locations and conventional applications, deliver the double benefits of cost-effectiveness and compliance with all relevant standards.
AirLINE Ex 8650 – the first modular electro-pneumatic automation system for installation in Zone 1
The combination of Siemens SIMATIC ET 200iSP and Bürkert AirLINE Ex makes AirLINE Ex 8650 the first modular
electro-pneumatic automation system
for installation in Zone 1. Its compact, space-saving design significantly reduces the required wiring, while documentation can be adapted to your automation requirements.
AirLINE Ex features uncomplicated diagnosis and parametrisation via EDD (= Electronic Device Description) and enables complete integration in Siemens PCS7 and STEP7 (Classic & TIAPortal). It also conforms to the international requirements in accordance with ATEX and IEC. Plus, due to the plug and work principle, installation could not be easier. AirLINE Ex is available as a pre-assembled, tested and certified system or as part of a complete and certified control cabinet.
Bürkert and Siemens provide double measure of expertise for Scotch whisky bottling plant
The project to replace the old remote Ex rated I/O panels and pneumatics in the bottling plant was awarded to a joint team comprising a major Siemens Distributor and a systems integrator that specialises in installations within the Scotch whisky industry. The objective was to replace the panels in situ, without major disruption to the existing infrastructure.
The hazardous Ex rated nature of the project meant that a Siemens' intrinsically safe SIMATIC ET 200iSP distributed I/O system was specified for the electrical control element. With regards to the pneumatic system, the designers opted for Bürkert. Primarily because the company's ATEX rated Type 8650 valve island system has been partnered successfully with the ET 200iSP on a number of critical applications, such as on a Zone 1 North Sea project recently for controlling a sampling and blending system in an oil and gas application.
The AirLINE EX 8650 system provided the ideal solution for the client's retrofit project. It delivered the key benefits of substantial reductions in cabinet space, wiring, documentation and validation, thus reducing the complexity of the task and reducing costs for the client. The 8650 delivered these benefits by combining EEx ia classed solenoid valves with modules from the ET 200iSP system and Fieldbus communications, providing users with a complete ATEX certified unit for use in zone 1/21.
A neater, more compact and more modular solution
The integrated Siemens and Bürkert system produced a neater, more compact and more modular solution. One that, because of Profibus communications, required far less wiring than the original Ex panels.
"We are delighted that such a prestigious project has allowed us to demonstrate the benefits that our integrated AirLINE EX 8560 system can provide in demanding, hazardous applications," said Neil Saunders of Bürkert UK.
The integration with the Siemens system provided a more reliable, maintainable and compact design that saved considerably on labour during the design and building of this system. In many applications of this type, customers go for traditional solutions that require far more pipework and cabling, a larger enclosure and take far longer to built and install.
"We have demonstrated with this application, the real cost saving advantages of adopting new technologies that are fit for purpose," he added.
For more information, please visit www.burkert.co.uk.
Company Profile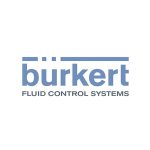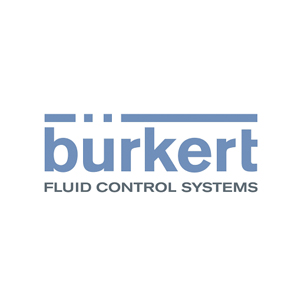 Bürkert Fluid Control Systems
Bürkert Fluid Control Systems is a world-leading manufacturer of control and measuring systems for fluids and gases.
Get the latest process industry news
Interested in receiving even more industry-leading news from Process Industry Forum delivered directly to your inbox? Then sign up to our free newsletter. Bringing you the latest news, trends, innovations and opinion from across the process industry, our exclusive newsletter gives you all the industry insights of the moment in one, easy-to-digest bulletin. Stay ahead of the competition with regular process industry news instalments from PIF.