Rockwell FactoryTalk improves productivity in batch manufacturing applications
Rockwell software, FactoryTalk, which is designed to improve batch productivity, has been given a new update. Now, batch manufacturers, including those in the food and beverage industry, can make online edits to plant areas without stopping production. PIF reports on how this latest version of Rockwell FactoryTalk could revolutionise batch processes.
Rockwell FactoryTalk Batch software
Manufacturers in the food and beverage industry who undertake batch applications can now create more flexible, reliable and productive operations with the latest release of FactoryTalk Batch software from Rockwell Automation. The software promises to improve the productivity of design teams and can assist operations with improved system reliability and enhanced mobility features.
"Producers continue to look for modern systems to fit the changing needs of their applications and equipment," said Jamey Geer, product manager at Rockwell Automation. "These enhancements provide greater flexibility when designing, operating and expanding their systems. They also enable operators with more intuitive experiences and improved workflows."
What is Rockwell Automation FactoryTalk?
FactoryTalk is industrial automation software that Rockwell Automation designed to support "an ecosystem of advanced industrial applications", including IoT. The core of Rockwell's FactoryTalk software centres on users of software and data. It allows the designer, quality engineer and business manager to easily interact with the data they need to continually improve their operation.
With an integrated plant-wide architecture, users are likely to see advantages across their entire operation. Designers will work more efficiently with a common set of development tools. Plant floor operations engineers will have access to real-time information, enabling consistent decisions based on common data. And business managers will be able to see operational performance metrics from any office in the world.
Updates to FactoryTalk Rockwell has made
A key feature of the new version of Rockwell FactoryTalk is the ability to make online edits for plant areas which require a high degree of control and flexibility while remaining in production. As needs change or as custom recipes are introduced, operators can make changes without having to take portions of the system offline or placing batches on hold.
More complex operations will be able to create dynamic flows and recipes with the introduction of formulations to provide options to improve throughput and yield. Additional improvements focused on mobility, secured architectures and data integration tools will help ensure system adoption for changing workforces and the ongoing needs for enterprise intelligence.
"As organisations progress in their analytical capabilities, they require information derived from their batch system to drive meaningful impact. We continue to redefine the expectations of a modern approach to batch control with this system release as part of The Connected Enterprise," said Geer.
About Rockwell Automation
Rockwell Automation, the world's largest company dedicated to industrial automation and information, makes its customers more productive and the world more sustainable. Headquartered in Milwaukee, Wisconsin, in the United States, Rockwell Automation employs approximately 23,000 people, serving customers in more than 80 countries.
For more information, please visit Rockwell Automation.
Company Profile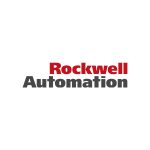 Rockwell Automation
Rockwell Automation is the largest company in the world that is dedicated to industrial automation and information. Across the globe, our flagship Allen-Bradley® and Rockwell Software® product brands are recognized for excellence. Our keen focus on technology innovation, domain expertise, and integrity and corporate responsibility fuel our success.
Get the latest process industry news
Interested in receiving even more industry-leading news from Process Industry Forum delivered directly to your inbox? Then sign up to our free newsletter. Bringing you the latest news, trends, innovations and opinion from across the process industry, our exclusive newsletter gives you all the industry insights of the moment in one, easy-to-digest bulletin. Stay ahead of the competition with regular process industry news instalments from PIF.