Rockwell Automation launches smart manufacturing podcast
Rockwell Automation have launched a new podcast to keep executives right up to date with the latest developments in smart manufacturing. Hosted by Rockwell's director of Advanced Technology, David Vasko, this new podcast series covers issues that are critical to the future of manufacturers.
As the world's largest company dedicated to industrial automation and information, Rockwell Automation is uniquely qualified to host the "State of the Industry: Your Guide to the Future of Smart Manufacturing" podcast. The aim is to help industrial companies to take smart manufacturing strategies from the whiteboard to the production floor to bring new value to their operations
Discussing issues critical to the future of manufacturers
The show is hosted by David Vasko, director of Advanced Technology, Rockwell Automation, who is responsible for the company's technology roadmap and leads their global research and development.
Vasko discusses a range of topics with business and academia thought leaders – from how industrial technologies, such as blockchain, will transform supply chains to how academic and business partnerships address workforce and upskilling challenges.
"In State of the Industry, we are discussing issues critical to the future of manufacturers, looking ahead to what's next – and what that evolution will require of companies that want to stay competitive with quickly changing technologies. I'm excited to share what our partnerships, innovations and ideas will mean for the future of industrial automation," Vasko said.
Robots and AI can drive significant productivity gains
One landmark episode features a discussion with Robert D. Atkinson, president of the Information Technology and Innovation Foundation (ITIF). They explore how robotics, machine learning and artificial intelligence will affect the next-gen workforce.
"Robots, artificial intelligence and other technologies enabling smart manufacturing hold the potential to drive significant productivity gains, which will accrue to the benefit of workers and the broader economy," said Atkinson.
"There are a lot of myths and misunderstandings about the impact of the technological innovation underway, so the State of the Industry series has an important role to play as a platform for thoughtful, in-depth conversations with front-line experts, analysts and policymakers.
"Make no mistake that future economic growth and technological leadership depend on making the most of this opportunity — and having substantive discussions and knowledge sharing will be an important part of the process."
Rockwell Automation's smart manufacturing podcast is available on iTunes. For more information visit www.rockwellautomation.com.
Company Profile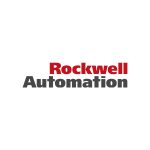 Rockwell Automation
Rockwell Automation is the largest company in the world that is dedicated to industrial automation and information. Across the globe, our flagship Allen-Bradley® and Rockwell Software® product brands are recognized for excellence. Our keen focus on technology innovation, domain expertise, and integrity and corporate responsibility fuel our success.
Get the latest process industry news
Interested in receiving even more industry-leading news from Process Industry Forum delivered directly to your inbox? Then sign up to our free newsletter. Bringing you the latest news, trends, innovations and opinion from across the process industry, our exclusive newsletter gives you all the industry insights of the moment in one, easy-to-digest bulletin. Stay ahead of the competition with regular process industry news instalments from PIF.