Reliable and accurate gas flowmeters from Bürkert
Applications requiring accurate control and metering of gases are reliant on precise, reliable and flexible equipment, which gives dependable measurement readings regardless of pressure and temperature fluctuations. This is where Bürkert's range of gas flowmeters for high volume gases and large flow rates come into their own.
Bürkert Fluid Control Systems has perfected the art of gas handling, with a range of monitoring and control products that includes gas flowmeters specifically for high volume gases and large flow rates.
Bürkert gas flow meters use calorimetric principle of flow measurement
The Type 8007 and Type 8008 gas flowmeters use the calorimetric principle of flow measurement, meaning the accuracy of the flowmeters can be assured since they are unaffected by changes in temperature and pressure.
A heated sensor element is cooled down by the gas flow and this cooling effect, which depends on the flow velocity and the gas characteristics, serves as a flow indication. The kind of cooling directly depends on the flow velocity and the kind of gas. This kind of mass flow measurement is independent of pressure and temperature. The flow measurement principle can be used for monitoring air supplies, but also qualifies for the measurement of other gases.
This method of flow measurement requires no moving parts. It therefore not only increases the overall reliability of flow measurement, but also provides relatively high accuracy at low flow rates. Furthermore, both flowmeters provide a 4-20mA analogue output signal, which can be used to control a huge range of components such as process control valves and solenoid valves either directly or via a PLC.
To ensure the accuracy levels specified, it is essential that flowmeters are installed correctly and that they are located in an undisturbed gas stream. This is determined by the design of the pipework both upstream and downstream of the sensor location.
Bürkert's gas flow metering products
Type 8007 gas flowmeter
The Type 8007 flowmeter can be used in pipe diameters ranging from 1/2″ up to 12″ (DN300) and it features a depth scale that ensures that the sensor is correctly positioned within the pipe. Available in three versions: Basic, Extended and Maximum, each calibrated for a velocity range, 85.2 m/s, 170.1 m/s and 206 m/s respectively. The capacity of this product type ranges from 41 Nm3/h for 1/2″ pipe up to 44,030 Nm3/h for a Maximum version installed in a 12″ pipe, with a maximum operating pressure of 50 bar.
Type 8008 gas flowmeter
The Type 8008 is designed for pipe sizes up to 2″ and can used to monitor air supplies as well as for measuring other gases. The flowmeter has an integral display which can be configured to display the measured flow in a variety of units as well as maintaining a value for the total volume measured. As standard, the maximum flow is 825 Nm3/h, with special flow ranges available on request, while the maximum operating pressure is 16 bar.
Company Profile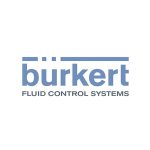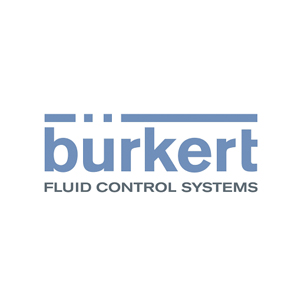 Bürkert Fluid Control Systems
Bürkert Fluid Control Systems is a world-leading manufacturer of control and measuring systems for fluids and gases.
Get the latest process industry news
Interested in receiving even more industry-leading news from Process Industry Forum delivered directly to your inbox? Then sign up to our free newsletter. Bringing you the latest news, trends, innovations and opinion from across the process industry, our exclusive newsletter gives you all the industry insights of the moment in one, easy-to-digest bulletin. Stay ahead of the competition with regular process industry news instalments from PIF.