Regulating furnace temperatures using Watson Smith's Failfreeze I/P convertors
This article discusses the Watson Smith 'Failfreeze' I/P convertor as a solution to regulating furnace temperatures in Power Generation applications by providing an important safety feature in the event of power failure to a furnace control system.
Application: Regulating furnace temperatures in Power Station
Fossil fuel power stations are under more and more pressure to use environmentally friendly processes in their operation. This often requires a very close control over the temperature regulation for furnaces.
The areas close to the furnaces are often very hot and the atmosphere will carry a lot of airborne coal dust. The hostility of the environment is often worsened by considerable vibration around some of the control areas.
As the plant control rooms are modernised, it is important to ensure appropriate electronic control of the plant processes at the interface to the control system. When a furnace is fired up, the temperatures are held high throughout the day and night, even with no or minimal throughput. Cycling of furnace temperatures can invoke stresses on the furnace metal work and associated piping. To protect the plant from such variations a 'failfreeze' control mode is often required.
Solution: Type 422 'failfreeze' I/P Converters
The Type 422 'Failfreeze' I/P Converters provide an ideal solution for this application problem. They are often installed in the control panels in and around the furnaces. The 422 I/P provides closed loop stability with a 'Failfreeze' function and has been proven to perform very well in the harsh operating conditions. These devices regulate the air flow into the furnaces via dampers and thereby provide a safe effective electronic control system for the power station.
The combustion chamber pressure is critically important and needs to be closely controlled. The 'failfreeze' function provides an important safety feature in the event of power failure to the furnace control system, by holding the output settings in the event of loss of input signal. Watson Smith I/P 422 is the only two wire 'failfreeze' unit on the market.
Please let us know if you have any experience of regulating furnace temperature – and if you found this solution to be helpful.
Company Profile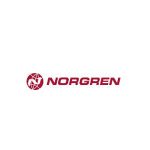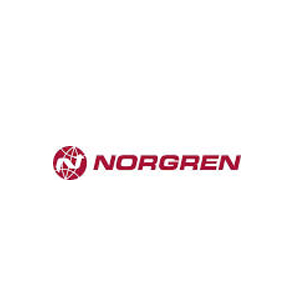 Norgren
Norgren's world-class portfolio of fluid and motion control products and technologies, coupled with extensive sector knowledge and technical excellence delivers an unrivalled proposition to Norgren customers.
Get the latest process industry news
Interested in receiving even more industry-leading news from Process Industry Forum delivered directly to your inbox? Then sign up to our free newsletter. Bringing you the latest news, trends, innovations and opinion from across the process industry, our exclusive newsletter gives you all the industry insights of the moment in one, easy-to-digest bulletin. Stay ahead of the competition with regular process industry news instalments from PIF.