Protective coatings help to maintain offshore pumps
The offshore industry faces the twin challenges of maximising production, whilst minimising operational costs within the parameters of a safe platform. Key to both is maintaining the reliability and performance of pumps and one effective method of protecting pump hardware is through specialist protective coatings. PIF spoke to leading pump manufacturer, Sulzer, to find out more.
Pump manufacturers will aim to minimise flow velocities throughout the pump or design it in such a way that the flow velocities through close-running clearances are as low as practically possible within the duty for which the product has been designed. Under these circumstances, one of the most effective solutions is the use of specialist protective coatings, which can be used to protect selected areas in the pump.
Coating technologies resist thermal shock
With so many benefits arising from a specialist coating, it is important to determine the most appropriate materials, equipment and application procedures, otherwise the coating may degrade and fail prematurely. The processes and specifications used by companies such as Sulzer for applying coatings have been developed over many years, and are essential to delivering a durable and reliable product.
To illustrate the importance of these procedures, especially in pump applications, consider the process of installing and removing an impeller. In many situations, the impeller is heated to allow it to be installed or removed from the drive shaft. This shrink-fit procedure can cause inappropriate coatings to be damaged during a routine maintenance operation. Sulzer has ensured that its coating technologies can withstand this thermal shock and continue to deliver long-lasting corrosion protection.
The importance of engineering expertise should not be underestimated and the benefits of engaging an experienced and well-resourced pump engineering company should not be overlooked. When dealing with complex engineering design, as seen in many pumping applications, it is important to select to most effective and efficient resources to deliver a repair or refurbishment.
Maintenance and repair of pumping assets
When it comes to complex equipment, such as the large pumps encountered on offshore platforms, the most efficient delivery of maintenance will come from a provider of turnkey rotating equipment solutions. These organisations should have the necessary service facilities, trained and competent staff, logistical support and the service culture needed to support production critical plant.
In an ideal world, all the maintenance would be carefully planned and managed, but often it is necessary to respond to a situation immediately and deliver technical support, equipment and materials at a moment's notice. With a global network of service centres, capable of designing and manufacturing custom parts, Sulzer has not only the expertise, but also the facilities and resources to meet the challenges faced by the offshore industry.
As a world leading pump manufacturer, Sulzer offers state-of-the-art design and manufacturing facilities for oil and gas production, including subsea applications. This expertise is transferred throughout the company and used to support the maintenance and repair of any type of pumping asset.
For more information visit www.sulzer.com.
Company Profile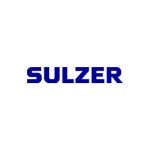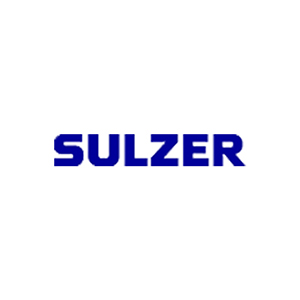 Sulzer
Sulzer, headquartered in Winterthur, Switzerland, since 1834, is specialized in pumping solutions, rotating equipment maintenance and services as well as separation, reaction, and mixing technology.
Get the latest process industry news
Interested in receiving even more industry-leading news from Process Industry Forum delivered directly to your inbox? Then sign up to our free newsletter. Bringing you the latest news, trends, innovations and opinion from across the process industry, our exclusive newsletter gives you all the industry insights of the moment in one, easy-to-digest bulletin. Stay ahead of the competition with regular process industry news instalments from PIF.