Profibus to ProfiNet with Murrelektronik
Is it time for you and your systems to make the switch from Profibus to ProfiNet? In this article, PIF and Murrelektronik talk you through the differences between Profibus and ProfiNet, the advantages of moving your systems over to ProfiNet and how this technology will support your machines in the future.
ProfiNet with Murrelektronik
In readiness for the transition from Profibus to ProfiNet, Murrelektronik already manufactures specific ProfiNet switches. These switches are for use in the field and in the cabinet to support your ProfiNet installations. They are specifically designed to provide reliable data transmissions, whilst meeting the ProfiNet guidelines.
Murrelektronik also supports ProfiNet network installations through their plug and play devices. Expect the highest standard of performance and functionality from Murrelektronik I/O systems, such as Cube, Solid67 and Impact67. Solid67 is a multi-protocol system and can easily change over to ProfiNet. Whilst Cube is a flexible module that easily allows the changeover of bus nodes to integrate ProfiNet. The technical team at Murrelektronik can recommend the most suitable I/O system for your application.
ProfiNet vs Profibus
What are the differences between Profibus and ProfiNet? ProfiNet is an efficient technology which prioritises the user, ensuring that installations - no matter how complex - are quick and easy. Profibus is a traditional digital protocol based on serial communication. Whereas, ProfiNet is a newer protocol that utilises industrial ethernet. When you compare ProfiNet vs Profibus, the limitations of Profibus become apparent.
The number of subscribers that each network can accommodate is the first aspect that sets ProfiNet apart from Profibus. The ProfiNet network allows for an unlimited number of subscribers, while Profibus is restricted to 126 subscribers. One ProfiNet unit alone can hold up to 256 subscribers.
ProfiNet understands your data priorities. With Profibus, all data was viewed with the same authority. But ProfiNet allows for important information, such as diagnostic data, to be moved into a 'priority lane'.
Flexibility and reduced wiring times are also major advantages of ProfiNet. Instead of being limited by linear configurations, as you were with Profibus, ProfiNet allows you to use star, tree and ring configurations. In conclusion, in the battle of ProfiNet vs Profibus, ProfiNet comes out the clear winner.
The advantages of ProfiNet
Not only is ProfiNet developed to be the highest standard of connection technology, but a switch to ProfiNet also comes with a range of extra benefits. ProfiSafe is a specific safety-related extension of the ProfiNet fieldbus protocol. This particular extension means that you can integrate safety components into your installation through secure data transmissions.
ProfiNet also has another extension in the form of ProfiEnergy. This helps with your energy management by controlling the consumption of machines not currently in use.
Make the switch to ProfiNet with Murrelektronik
For flexible, effective communication between your systems, choose ProfiNet. The technical team at Murrelektronik can help you to understand the difference between Profibus and ProfiNet and assist you in taking the correct steps towards fully integrating ProfiNet. Contact Murrelektronik today for more information.
Company Profile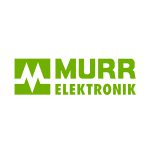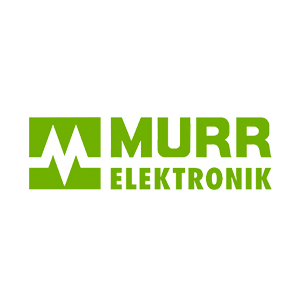 Murrelektronik Ltd
Stay connected with Murrelektronik. Murrelektronik is the UK arm of the world leading Murrelektronik GmbH, supplying connection technology to the engineering industry.
Get the latest process industry news
Interested in receiving even more industry-leading news from Process Industry Forum delivered directly to your inbox? Then sign up to our free newsletter. Bringing you the latest news, trends, innovations and opinion from across the process industry, our exclusive newsletter gives you all the industry insights of the moment in one, easy-to-digest bulletin. Stay ahead of the competition with regular process industry news instalments from PIF.