Process valve automation options – Centralised control or Distributed valve control?
The design of Process Valves has remained relatively unchanged in design and principle since their invention, over 300 years ago. What has changed considerably is how these process valves are controlled. The Process Industry is experiencing ever-increasing automation in production processes and requirements for more precise control & more intelligent devices to provide better information for plant management, maintenance and reporting.
With 'modernization' plans for almost every process plant prevalent and a fixation with continuous improvement, reduced waste, improved hygiene and greater efficiencies, which strategies for process automation are becoming more popular?
Options for Valve Automation
This article will discuss 3 options for plant automation; centralised control using valve automation systems, distributed control using valve controller heads and true process automation, at the valve level.
Centralised Valve Control
Depending on the size and design of process valves, the valves can be 'piloted' by using for example, a pressurised air supply, an external actuator or an electric solenoid valve. These items are usually connected to a PLC or other electronic controller, one which uses a software program or routine in order to keep the sequence and operation of the process valves in synchronisation with the desired pressure, flow and mixing required of the fluid being controlled.
Piloting process valves in this way can be the right control option and there are some innovative solutions out there which connect large numbers of pneumatic control air lines to a control valve manifold block in a hygienic environment.
Bürkert AirLINE Quick Interface
A reliable and compact solution for the direct mounting of valve islands and automation equipment into a stainless steel control cabinet. With rows of push-fit connectors and exhaust valves integrated into one stainless steel interface plate this solution offers a compact control cabinet for hygienic process actuation in the food, beverage or pharmaceutical industries.
Eliminates the need for individual bulkhead connections
Eliminates the need for internal piping
Integrated compact solution
Distributed Valve Control
For continuous process applications, such as CIP or SIP processes, where larger numbers of process valves need to be connected, a distributed control approach may be more suitable. In these processes, individual valves are connected using just one or two cables, utilizing Fieldbus protocols (e.g. Profisbus, DeviceNet).
Bürkert's Intelligent Valve Controller
The Type 8681 universal valve controller or positioners can be retrofitted to almost any manufacturer's valve through a series of adaptors and kits that are readily available from Bürkert. Bürkert valve controllers allow intelligent valve control to be applied local to the valve actuator at a fraction of the cost of a new valve controller assembly.
Universal fitment on to third-party hygienic process valves
Compatible with a full range of Fieldbus communication networks
Enclosed in robust housing rated up to IP67 enabling safe wash-down & cleaning
Complete Distributed Control
Many process valve automation applications can now dispense completely with the control cabinet – bringing true process automation down to the process valve level!
Bürkert's Digital Process Valve controller
The Type 8793 Bürkert process valve controllers allow system engineers to replace an entire control cabinet with one controller with a built-in graphic display with backlight and keypad. This small control unit can be mounted either on or very near to the process valve it is controlling.
Significantly reduced costs – no need for separate enclosures, rack mounted PLC's, I/O, cabling etc.
Reduced space requirements
True process automation – at the valve level
Which process automation option?
So here are 3 control options for process valve automation application, with 3 product options to achieve each level of control. The question of which process automation option is the most advantageous depends on the answer to this question – where should plant intelligence rest?
Can smaller devices be controlled by one localized, but powerful process controller?
Does the physical size of the application mean that control has to be centralised?
The answer may lie in an approach that makes use of both centralized and de-centralised (or distributed) control, benefiting from many of the new and innovative solutions for each type of control discussed in this article.
Company Profile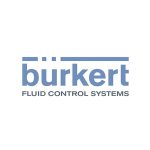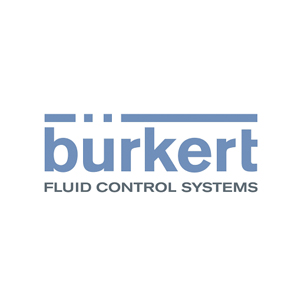 Bürkert Fluid Control Systems
Bürkert Fluid Control Systems is a world-leading manufacturer of control and measuring systems for fluids and gases.
Get the latest process industry news
Interested in receiving even more industry-leading news from Process Industry Forum delivered directly to your inbox? Then sign up to our free newsletter. Bringing you the latest news, trends, innovations and opinion from across the process industry, our exclusive newsletter gives you all the industry insights of the moment in one, easy-to-digest bulletin. Stay ahead of the competition with regular process industry news instalments from PIF.