Pressure relief valve VS regulator? Which is the best fit for oil & gas applications?
What is the difference between a pressure regulator and a pressure relief valve? In this article, Process Industry Forum speaks to engineering consultant and instrumentation supplier, MGA Controls Ltd, to discuss the differences between the two and which is the best fit for oil & gas applications.
Pressure relief valve VS regulator
To establish some context, pressure relief valves are most commonly used as a form of protection for a system and those people working it. They are a kind of safety valve. Opposing this, a pressure regulator functions to take incoming line pressure and adjusts it to the pressure that is needed by the downstream system.
Although this article is putting pressure relief valves against regulators in order to see the best fit for oil & gas applications, it is important to keep in mind that both of these valves are crucial to their own specific applications in various environments.
By operating as a form of control valve, pressure relief valves limit pressure spikes within the compressed air system. The valve works by opening and relieving any buildup of pressure, in order to bring levels back in line with normal operating parameters. In order to maintain optimum levels of performance, a pressure relief valve's main function is to protect system components and vent any excess pressure.
Whereas, a pressure regulator takes a slightly different approach. Pressure regulators work to automatically cut off the flow of pressure when it reaches a certain maximum level. They are often used to ensure instructions operate effectively or to simply act as a control system for the output flow of a pipe. By having a lower system pressure, you can ensure less risk, minimised running costs, and a reduced risk of air loss through said system.
Valves within oil & gas applications
When we spoke to MGA Controls regarding pressure relief valves and pressure regulators, they informed us about the critical nature within oil and gas production on maintaining correct pressure levels on the rig. MGA Controls informed us it is vitally important that a positive pressure level from the pipeline is maintained without any excess pressure. This is where regulators and pressure relief valves are highly suitable for oil & gas applications.
As stated by MGA Controls, "understanding the differences between pressure relief valves and pressure regulators is crucial in the oil & gas industry. Each of these valves holds equal importance but are different in the way they function and operate."
Valves from MGA Controls
There is a range of pressure regulators available from MGA Controls. They specialise in a range of valves, from general-purpose units for commonplace industrial applications to more specialised pressure regulators and valves for specific industries and purposes.
Choosing the right valve isn't always straightforward, with MGA Controls, they specialise in helping you choose the correct valve for your application. They know what to advise you on and all the right questions to ask.
To speak to a member of MGA's expert team about the difference between a pressure relief valve and pressure regulator and which is best for your oil & gas application, contact them today on 01704 776141 or email [email protected].
Company Profile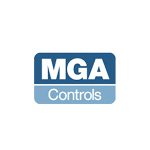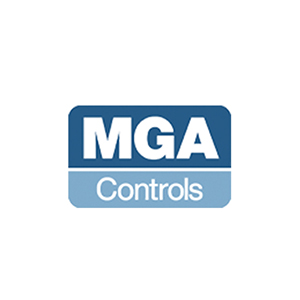 MGA Controls Ltd
MGA Controls are a leading Control & Instrumentation company delivering high-quality products and services to the industry since 1986.
Get the latest process industry news
Interested in receiving even more industry-leading news from Process Industry Forum delivered directly to your inbox? Then sign up to our free newsletter. Bringing you the latest news, trends, innovations and opinion from across the process industry, our exclusive newsletter gives you all the industry insights of the moment in one, easy-to-digest bulletin. Stay ahead of the competition with regular process industry news instalments from PIF.