Pressure Regulator selection – the right one for your application.
Pressure Regulators are used to provide a constant outlet pressure independent of the inlet pressure or flow. They are generally used for reducing the pressure to the level required for downstream equipment, stabilising the force applied to cylinders or minimising pressure variation.
This tutorial discusses the different types of Pressure Regulators to assist the reader in selecting the correct Pressure Regulator for their application.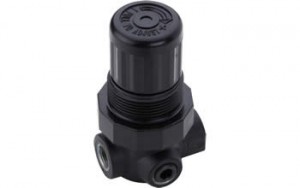 Different Types of Pressure Regulators
Pressure Regulators can generally be categorised into 3 broad areas:
General purpose regulators
Pilot operated regulators
Regulators specific to applications
General Purpose Pressure Regulators
General Purpose regulators are designed to give the maximum flow capacity, whilst maintaining the outlet pressure at a set level, to a reasonable accuracy. They operate due to a control spring acting on a diaphragm to regulate the air pressure. Outlet pressure is determined by turning the knob clockwise or anti-clockwise to increase or decrease pressure.
General Purpose regulators are available in relieving and non-relieving types.
Relieving Pressure Regulators
Relieving regulators; are adjusted from a high pressure to a low pressure. Even in a dead-end situation the regulator will still exhaust the excess downstream pressure, making a loud hissing noise as it does.
Non-relieving Pressure Regulators
Non-relieving regulators; when adjusted from a high pressure to a low pressure, non-relieving regulators will not allow the downstream pressure to escape. Trapped air will have to be released using a different mechanism such as opening a downstream valve.
Pilot Operated Pressure Regulators
Instead of being regulated by a control spring, the outlet pressure in a Pilot Operated regulator is controlled by an air pilot signal. The air pilot signal is controlled by a Pilot Operator regulator – the better the pilot the better the performance from the regulator. Pilot Operated regulator generally have better regulation than General Purpose regulators.
Pilot Operated regulators are useful in high-flow applications and when access to the main regulator is difficult.
Feedback Pilot Pressure Regulators
For even greater control over regulation a Feedback Pilot regulator can be used. Outlet pressure is fed back to the controlling Pilot Operated regulator, which responds and acts on the Feedback Pilot regulator accordingly.
Specialist Pressure Regulators
For more demanding applications, with specific characteristics, application-specific regulators can be installed. Some examples of given below, but the choice of application specific regulators depends on the selected manufacturer.
Pressure regulators for extremely accurate outlet pressures
Pressure regulators for extremely high relief capacity
Pressure regulators with stainless steel bodies for NACE spec's
Pressure regulators certified for potable and non-potable water
This tutorial was written by PIF technical editors, based on Norgren's range of Pressure Regulators.
Company Profile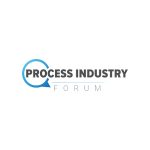 Process Industry Forum
The leading online technical resource centre for the Process Industry.
Get the latest process industry news
Interested in receiving even more industry-leading news from Process Industry Forum delivered directly to your inbox? Then sign up to our free newsletter. Bringing you the latest news, trends, innovations and opinion from across the process industry, our exclusive newsletter gives you all the industry insights of the moment in one, easy-to-digest bulletin. Stay ahead of the competition with regular process industry news instalments from PIF.