Power supply for harsh environments
When your panel is situated in extremely harsh environments and a reliable supply of electricity is paramount then choose the Emparro HD switched power supply from Murrelektronik's Emparro family. Whether your control cabinet deals with extreme temperatures, is exposed to the natural element or located on moving parts then the Emparro HD will continue to perform to the highest standard. In this article, PIF spoke to Murrelektronik to learn about the main advantages of the Emparro HD industrial power supply unit and how it can benefit your application.
Advantages of the Emparro HD industrial power supply unit
When a control panel is located in an extreme environment, the components within must be able to function highly through these challenges. Emparro HD is designed to exceed all expectations when it comes to delivering power. Operating between a wide temperature range of −40 to 80 °C, it is suitable for an extensive array of industries.
Vibration, shock and overvoltage protection
Do you require a PSU that has high vibration and shock resistance? The Emparro HD is a heavy-duty power supply unit that meets these requirements easily, whilst guaranteeing power to your application.
Not only is the Emparro HD shock and vibration resistant, but it also features maximum overvoltage resistance. This protects your power supply, for example, if a lightning strike causes a voltage peak. The in-built protection will absorb the excess energy using a gas discharge feature.
Emparro HD with minimum power loss
The Emparro HD power supply unit reduces operating costs through minimising power loss. As a result, it achieves a 95% efficiency rating. The Emparro HD's low operating temperature also results in the long life cycle of the unit. A smaller control cabinet can be used because the low operating temperature eliminates the danger of heat building up within a smaller cabinet. This all contributes to the impressive efficiency rating of the Emparro HD.
This heavy-duty power supply unit also has an essential power boost element. For example, for higher loads up to 50% more power can be supplied. No support from a second device is needed.
Industrial power supply unit
Preventing unnecessary and unpredictable downtime is essential in every application. The Emparro HD industrial power supply unit has a high MTBF value, which ensures its longevity. This PSU also comes with clear signalling in the event of short-circuiting, overheating and overvoltage.
What applications require a heavy duty power supply unit?
Many applications require an industrial power supply unit in their control cabinet that is capable of withstanding exposure to external influences. The Emparro HD is able to achieve the highest levels of functionality for applications such as on construction cranes and spreaders. The Emparro HD is often used on moveable parts in heavy duty material handling applications - mining industry, quarries, water pumping and treatment.
For more information about the Emparro HD or to discuss your application in more detail, contact Murrelektronik today.
Company Profile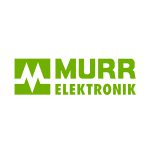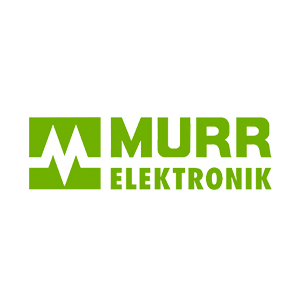 Murrelektronik Ltd
Stay connected with Murrelektronik. Murrelektronik is the UK arm of the world leading Murrelektronik GmbH, supplying connection technology to the engineering industry.
Get the latest process industry news
Interested in receiving even more industry-leading news from Process Industry Forum delivered directly to your inbox? Then sign up to our free newsletter. Bringing you the latest news, trends, innovations and opinion from across the process industry, our exclusive newsletter gives you all the industry insights of the moment in one, easy-to-digest bulletin. Stay ahead of the competition with regular process industry news instalments from PIF.