Pneumatic process control for hygienic environments
Automated process control has enabled greater levels of safety, cleanliness and all-important productivity in the food and beverage, water treatment and pharmaceuticals industries. PIF spoke to Craig Kerr, UK Product Champion at Bürkert, to hear all about their latest process control equipment for hygienic environments.
Modular valve islands, coupled with power supplies and PLCs, create a powerful automation tool for process control in hygienic applications. Process data is used to control large numbers of process valves to maximise efficiency and productivity. However, there is always room for improvement and some of the most recent developments will deliver considerable enhancements to current design, commissioning and operation capabilities.
PLC integrated Bürkert valve islands
System integration is a crucial feature of any pneumatic control island and each integrator will use a preferred PLC manufacturer in order to simplify commissioning and maintenance. By working closely with the PLC manufacturers, designers of pneumatic control stations are able to streamline both the design and installation process.
Bürkert has achieved this in cooperation with Siemens, one of the leading PLC manufacturers, to the point that Bürkert modules are now included in the Siemens project planning software. The complete integration with Siemens Step7 software makes design, installation and testing of any new system much easier.
Once the planning and commissioning has been completed, the day-to-day operation of modern flow control systems is also changing for the better. Of course, while everything is working properly the maintenance team can concentrate on other tasks. The real challenge is being able to resolve any issues and implement changes quickly and with a minimum of disruption to the process.
Bürkert Type 8647 AirLINE SP valve island
Until recently, the pneumatic control valves within the valve island have had very little diagnostic ability, which could make fault-finding quite time consuming. However, this has now changed with the introduction of the Type 8647 AirLINE SP valve island from Bürkert. With a direct internal connection, all of the valves in the Bürkert valve island can now be seen as digital outputs on the Siemens operating system.
An integrated liquid crystal display also shows pilot valve status, switching status of the process valve, current pressure values, switching cycle counter as well as a diagnostic report. This makes commissioning and maintenance much simpler, providing fast and permanent fault diagnosis.
The Bürkert Type 8647 also uses ring networking topology and a media redundancy protocol (MRP) to ensure continued operation of the system in the event that a communication node fails. This increases system availability and ensures the reliability of the customer's process. Designed for complete integration with the Siemens I/O system SIMATIC ET 200SP, the latest development in valve island technology has been designed with a host of new features.
In addition to the diagnostic capabilities, Bürkert has included an electronic pressure module, which provides continuous measurement of the pneumatic supply pressure and offers four threshold values that can be configured to the application. The module provides three possible status indicators: OK, warning and error for both low and high pressures.
A valve island with real-world reliability
Several innovations have also been designed-in to improve real-world reliability. Firstly, check valves have been integrated into the exhaust duct to prevent unwanted valve switching, which can result from uncontrolled pressure peaks when several valves operate at the same time. In the unlikely event of a valve needing to be replaced, a 'hot swap' function allows valves to be changed during plant operation with no downtime. The process of exchanging two valves causes no recognisable pressure drop, allowing the application process to continue unhindered.
Another significant development is the ability to incorporate volt-free contacts that are used in safety circuits. The Bürkert valve island can implement fail-safe automation tasks with its safety shut down feature which offers potential-free and electro-mechanical contacts to shut down a process channel.
Now all of these features have been combined into one package that is fully compatible with the Siemens I/O system SIMATIC ET 200SP, pneumatic process control has achieved a new level of integration and performance. This cooperation is set to reduce installation and commissioning times as well as reducing operating costs and minimize downtime.
For more information about Bürkert's process control products for hygienic environments, or the Type 8647 valve island, contact Bürkert today.
Company Profile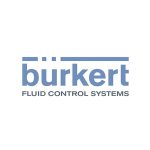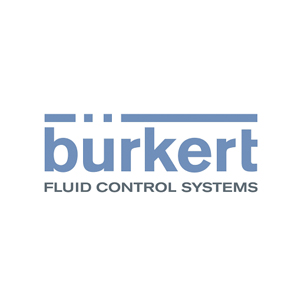 Bürkert Fluid Control Systems
Bürkert Fluid Control Systems is a world-leading manufacturer of control and measuring systems for fluids and gases.
Get the latest process industry news
Interested in receiving even more industry-leading news from Process Industry Forum delivered directly to your inbox? Then sign up to our free newsletter. Bringing you the latest news, trends, innovations and opinion from across the process industry, our exclusive newsletter gives you all the industry insights of the moment in one, easy-to-digest bulletin. Stay ahead of the competition with regular process industry news instalments from PIF.