Our pick of the greatest innovations at Hannover Messe
Looking Forward To Hannover Messe's Innovations On Display?
As we've previously mentioned, if you're looking for a global trade fair with genuine global clout, featuring the world's top industrial suppliers and cutting edge products, then look no further than HANNOVER MESSE 2014.
In a matter of weeks – from 7-11 April to be exact – the world's leading trade fair for industrial technology rolls into the greenery of the Hanoverian Tiefebene, with a lead theme of "Integrated Industry – NEXT STEPS."
This marquee exhibition brings the world of technology together, with seven leading international trade fairs beneath one all-encompassing umbrella, for international product and technology premieres. So we thought we'd showcase some of the most exciting products about to be unveiled.
Hannover Messe Product Overview
AMK DYNASYN DD Motor
The new AMK motor range includes innovative single-cable solution and impressive performance data.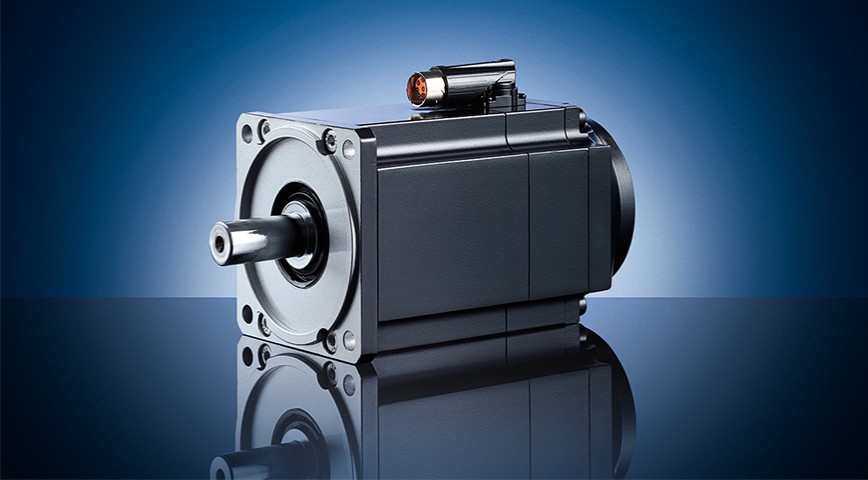 Drive and control engineering specialist AMK Arnold Müller's brand-new DYNASYN DD motor range reduces inertia torque, significantly increasing the dynamics to more than double accelerating power. Their high dynamics, power-to-weight ratio and energy efficiency are impressive enough but get this; while accelerating power has doubled, the cost of making connections has been halved, thanks to an innovative single-cable solution  combining power supply and digital encoding in one line. Their perfectionist engineers also doubled the average lifespan of their new motors from the customary 20,000 to 40,000 hours.
The AMK Group is a family-owned company with headquarters in Kirchheim/Teck, Germany, and has been one of the market and technology leaders in the electric drive technology, control technology, industrial automation engineering, and automotive areas for more than five decades. Find them in Hall 15, Stand D08.
Harting Technology SMART Factory
According to Harting, their SMART Factory represents a new technological leap forward and can do significantly more than its predecessor last year, largely as a result of improved condition monitoring within processes. Previously, the transport containers were already equipped with RFID transponders that were able to recognize whether the task had been completed or if parts or work steps were still lacking. Now the functionality of the containers has been expanded to include a temperature sensor, so that when a defined temperature threshold is reached, it triggers an alarm to prevent subsequent containers from being damaged by the high temperature.
The HARTING Technology Group is skilled in the fields of electrical, electronic and optical connection, transmission and networking, as well as in manufacturing, mechatronics and software creation. Find them in Hall 11, Stand C13.
ZUWA-Zumpe's Impeller Pumps
ZUWA-Zumpe describes its impeller pumps as universal pumps, that are dry self-priming and very easy to service, with low maintenance costs. With their flexible rotor vanes they are also resistant to solid content in the pumping medium and strong enough to pump even highly viscous fluids. Every model includes the option of an electric motor (12, 24, 230 or 400 volt), and impellers in different materials also adapt to various fields of use and pumping media, such as food products, corrosive fluids or media at high temperatures. These powerful impellers can pump from three to 730 litres per minute, and empty containers almost to the last drop. Pumping is gentle and free of pulsation.
Family run ZUWA-Zumpe GmbH has been manufacturing high quality pumps and innovative pump systems for more than 65 years, with their entire product range of pumps, fuelling stations, plant protection systems, as well as charging and flushing stations, in high demand across the world. Find them in Hall 15, Stand G43 (co-exhibiting with Ddv media international).
LASE innovative laser measurement systems
LASE's high performance 3000D series of laser scanners are based on the components of the tried and tested 2D laser scanner, with the addition of a servo-driven swivel platform. A high-resolution encoder on the servo-drive measures the angle of rotation of the platform and produces a precision 3D image of the measured object by linking the 2D laser scanner data with the exact encoder information. The unit controls enable both constant swivelling of the laser head and fixing it in a specific position.
LASE Industrial Laser Technology GmbH was founded in 1990 and has a range of applications spanning distance measurements, data communication or profile/volume determinations to contactless measurements equipped for the most difficult operating conditions. Find them in Hall 9, Stand H68.
Next stop Hannover - see you there!
Company Profile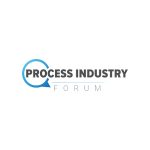 Process Industry Forum
The leading online technical resource centre for the Process Industry.
Get the latest process industry news
Interested in receiving even more industry-leading news from Process Industry Forum delivered directly to your inbox? Then sign up to our free newsletter. Bringing you the latest news, trends, innovations and opinion from across the process industry, our exclusive newsletter gives you all the industry insights of the moment in one, easy-to-digest bulletin. Stay ahead of the competition with regular process industry news instalments from PIF.