Parker releases IQAN expansion modules for hydraulic machine control
Global leader in motion and control technologies, Parker, has released a range of new expansion modules for its IQAN family of electronic control systems. Designed with hydraulic machine control in mind, Parker's four new IQAN modules are safe, precise and easy to install. PIF reports on the features and benefits of this new technology.
Parker Hannifin has released four new high-performance expansion modules in their IQAN range, which are available for use in different ways to meet the requirements of any hydraulic mobile machine. Thus, making it easy to expand an IQAN control system when connected to an IQAN-MC4x master controller.
Parker IQAN expansion modules
Communication between the master and expansion module is performed via the proprietary IQAN protocol and can run as classic CAN or CAN-FD (CAN with Flexible Data-Rate). The Parker expansion modules are designed for quick-and-easy set-up with minimal configuration requirements. A further innovation is the XC4's auto-baud functionality, which in essence allows it to accept data from a device operating at a different speed without needing to establish data rate in advance
Offering up to 50 inputs and 36 outputs, the XC4 family shares a common pinout, facilitating easy upscaling/downscaling of applications. Parker has designed its expansion modules to be IEC 61508 SIL2 Functional Safety (FS) compliant (certification pending). When used together with a safety-certified IQAN master, the FS rating will make it possible to use the modules as part of safety functions, up to and including EN 13849-1 PLd.
Precise control of proportional mobile valves
Of the four Parker IQAN expansion modules introduced, XC41, XC42 and XC43 support CAM – a proprietary Parker Hannifin solution for the precise control of proportional mobile valves to a resolution down to 1 mA. Such precision is a necessity when controlling the movements of cranes, for example. In addition, zero-drift control provides the lowest possible output offset current and drift.
While the XC41 offers 18/8 I/Os and the XC42 provides 18/16, the XC43 and XC44 are specified with 50/36. The inputs comprise 26 analogue (voltage/current loop) inputs for reading 0-5V, 0-32V and 4-20mA sensor signals, as well as six timer inputs for speed and position sensors up to 50KHz. Pulse width modulation (PWM) is also supported.
There are a further 18 digital inputs for switch signals and 10 current outputs for controlling up to 10 directional proportional valves. Meanwhile, outputs include eight PWM outputs capable of driving 6A loads (when in parallel) and eight low-side digital outputs for LED lamp control.
Parker expansion modules offer simple installations
Installation could not be simpler, as facilitated by the IQAN-XC4x family's 155 x 166 mm footprint, which is small enough for any system. To withstand the tough operating conditions in which mobile machines typically operate, XC4 expansion modules rely on the Molex MX123 high-reliability connector system.
The MX123 is manufactured specifically for harsh-environment, high-vibration applications. The enclosure itself is rated IP66 + IP69K and benefits from a rugged mechanical design.
Parker Hannifin is a Fortune 250 global leader in motion and control technologies. For more than 100 years the company has engineered the success of its customers in a wide range of diversified industrial and aerospace markets.
For more information, visit www.parker.com.
Company Profile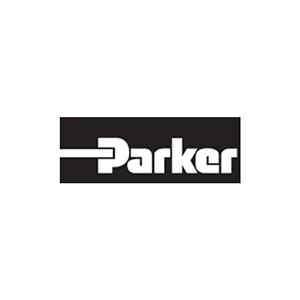 Parker Hannifin SSD Drives Division Europe
We add value to our customers' applications from many different angles with our comprehensive range of AC & DC drive products and services, and our focused engineering capabilities.
Get the latest process industry news
Interested in receiving even more industry-leading news from Process Industry Forum delivered directly to your inbox? Then sign up to our free newsletter. Bringing you the latest news, trends, innovations and opinion from across the process industry, our exclusive newsletter gives you all the industry insights of the moment in one, easy-to-digest bulletin. Stay ahead of the competition with regular process industry news instalments from PIF.