Parker releases compact and cost-effective HLR actuators
Parker Hannifin, the global leader in motion and control technologies, has introduced its class-leading High Load Rodless (HLR) actuator series. With high load and thrust force capabilities, the compact and cost-effective Parker HLR actuator presents an enticing solution for OEM manufacturers. PIF explores the features and benefits of this pioneering new actuator.
State-of-the-art Parker HLR actuator
Parker Hannifin's state-of-the-art HLR series of actuators offers a number of market-differentiating features, including high load and thrust force capabilities. The upshot of these unique design features is that customers can enjoy significant cost savings by installing what is in effect a much smaller HLR than those currently available on the market.
With connecting shafts in multiple different lengths and a wide choice of other accessories available, Parker's HLR actuators make it quick and easy to build up double or multiple axis gantry systems. This provides yet another cost saving by reducing design resources and solution complexity. Typical applications include materials handling and feed systems, packaging machines, and a host of other general purpose uses with inherent high loads.
Benefits of high load rodless actuators
High load rodless actuators are designed to offer extremely straight movement over the complete stroke, thus aiding the creation of reliable multi-axis solutions. They are timing belt-driven, linear-guided drive systems that deliver a very high load capacity of up to 3847 Newtons (N) – based on a theoretical lifetime of 8000 km – within a space-saving form factor. The series is therefore ideal for a wide range of automation applications, including those in restricted working environments.
Parker's HLR actuators feature a square rail, giving higher load capacity and greater lifetime versus comparable competitor actuators. Total cost of ownership is reduced with the aid of two side lubrication ports that minimise and simplify maintenance. The actuators are RoHS compliant and incorporate stainless steel covers to give an IP40 protection rating that allows use in harsh environments. A rigid aluminium extrusion profile can also be used for self-supporting solutions.
Importantly, the HLR series of actuators features integrated magnetic blocks for initiators on both sides, offering the use of groove integrated standard P8S initiators. Additional features that enhance flexibility include the ability to mount the motor on four sides and the use of a standard drive housing that supports gearbox mounting on any side. The latter means that there is no need to define the gearbox mounts and position in advance.
Compact but high performance HLR actuators
Parker has released two base versions of the HLR series: the HLR070 and HLR080. While the HLR070 offers a 2500 mm maximum travel length and 500 N maximum thrust force, the HLR080 provides a maximum travel length of 3500 mm supported by a maximum thrust force of 900 N. Compact external dimensions are 69 x 64 mm and 82 x 76.5 mm respectively. Performance parameters include a maximum speed of 5 m/s, maximum acceleration of 50 m/s2 and repeatability ±0.05 mm.
Parker Hannifin is also able to provide complete, pre-defined drive and control packages to match and integrate HLR actuators into a wide range of applications. By using the pre-defined drive packages (consisting of actuator, motor, gearbox and servo controller), a complete drive train can be quickly selected to suit a specific task.
For more information about HLR actuators, or any other Parker products, visit www.parker.com.
Company Profile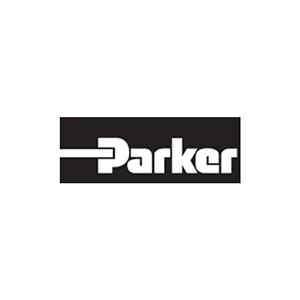 Parker Hannifin SSD Drives Division Europe
We add value to our customers' applications from many different angles with our comprehensive range of AC & DC drive products and services, and our focused engineering capabilities.
Get the latest process industry news
Interested in receiving even more industry-leading news from Process Industry Forum delivered directly to your inbox? Then sign up to our free newsletter. Bringing you the latest news, trends, innovations and opinion from across the process industry, our exclusive newsletter gives you all the industry insights of the moment in one, easy-to-digest bulletin. Stay ahead of the competition with regular process industry news instalments from PIF.