Overcome pressure gauge leakage with high performance liquid-less gauges
Eliminate the need for liquid filled gauges – and all the leakage problems that go with them – whilst still retaining those same pinpoint accuracy levels with patented PLUS! pressure gauge technology from Ashcroft.
When your pressure gauge's pointer is in constant motion, it's hard to take a meaningful reading. Common in many installations, pointer flutter is usually caused by pulsation from pumps and compressors or from the natural vibration of the equipment that it's attached to.
In the past, applications where heavy vibration and pulsation were present required the use of either a conventional dry gauge with a hard to read pointer and a limited life span or a costly liquid-filled gauge and all the headaches that come with them.
So how do you fix the problem?
Ashcroft pressure gauges, with the patented PLUS! Performance option, are a lower-priced alternative to liquid-filled gauges and the PLUS! Performance option bringing new technology to mechanical pressure instrumentation.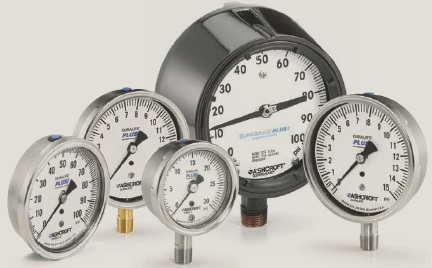 Longer-lasting and rock steady, PLUS! pressure gauges use an innovative pointer stabilization appliance within the movement to provide the dampening benefits of liquid-filled gauges in a dry configuration.
Limiting pointer flutter also inhibits movement wear but with PLUS! Performance, you can expect your gauge to yield a significantly longer life.?
PLUS! Performance is available on eight different Ashcroft pressure gauges, in a broad choice of service-types, sizes and configurations.
Benefits of liquid-less gauges vs. dry gauges
Dampens vibration and pulsation
Steady pointer – Easier to read
100% longer life?
Reduce purchases by 50%
Benefits liquid-less gauges vs liquid-filled gauges
Dampens vibration and pulsation without the headaches of liquid-filled gauges
No liquid, means no leaks
Easier to read, with no fill lines
Easier to recalibrate
Wider temperature range compared to glycerin-fill
Eliminates costly speciality fluids.
TYPE 1279 DURAGAUGE PRESSURE GAUGE
Ashcroft's Type 1279 Duragauge pressure gauge is offered in a 4.5" phenolic case for superior chemical and heat resistance. It features a solid-front case design with blow-out back for safety and dry, liquid-filled, hermetically sealed, weatherproof or PLUS! options are available. It's field convertible to liquid-fill with a conversion kit and all case styles provide full temperature compensation.
Features of the Duragauge Pressure Gauge
4.5" full-size Bourdon tube
Patented Duratub with as-welded-tube construction controls stress for longer life
"Round Cap Tip" construction lowers stresses for longer life
Easily adjustable, self-locking micrometer pointer
Burn-resistant phenol turret case
Exclusive Teflon coated 400 series Stainless Steel rotary movement for longer life
Epoxy-coated system for superior corrosion resistance
PLUS! Performance Option:
Liquid-filled performance in a dry gauge
Fights vibration and pulsations without liquid-filled headaches
Order as option XLL
TYPE 2279 DURATRAN® TRANSMITTER
The Duratran solution is a reliable Duragauge pressure gauge fitted with optical circuitry to provide a 4-20 mA output. The 4.5" phenolic case is also hermetically sealed, chemical and heat resistant. Plus, the wide selection of system materials and corrosion-proof housing meets a variety of demanding applications - even those with vibration and pulsation. This transmitter/gauge allows you to save money, replacing an electronic transmitter and a mechanical gauge with one Duratran, resulting in reliable, local, analog pressure indication with an economical transmitter; a niche solution for any facility.
Features of the Duratran Pressure Gauge
4-20 mA, 2 wire output
Zero and span adjustments
4.5" solid-front phenolic case
Accuracy: ±0.5% full scale including linearity, hysteresis and repeatability
New Duratran PLUS! Option:
Liquid-filled performance in a dry gauge
Fights vibration and pulsations without liquid-filled headaches
Order as option XLL
For more information, check out Ashcroft's product demonstrations on their dedicated YouTube channel.
Company Profile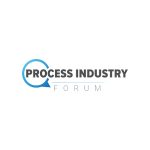 Process Industry Forum
The leading online technical resource centre for the Process Industry.
Get the latest process industry news
Interested in receiving even more industry-leading news from Process Industry Forum delivered directly to your inbox? Then sign up to our free newsletter. Bringing you the latest news, trends, innovations and opinion from across the process industry, our exclusive newsletter gives you all the industry insights of the moment in one, easy-to-digest bulletin. Stay ahead of the competition with regular process industry news instalments from PIF.