Our guide to Murrelektronik's new Emparro range
In this article, PIF explores the latest additions to the Murrelektronik Emparro range. We spoke to the technical team at Murrelektronik to provide you with a breakdown of each new Emparro product to help you navigate the features of each one.
Murrelektronik Emparro Range
The already extensive range of Emparro Murrelektronik products has now been developed further. These new products follow the same principles as the entire Emparro family; focusing on reliability, performance and practicality. However, these innovative additions have been designed to provide new solutions for a broader range of application requirements. Take a look at the products below.
Emparro HD
Firstly, we have the Emparro HD - Murrelektronik's heavy duty switched power supply is designed for use in application areas in which power supply units may be installed in a control cabinet, but are still exposed to a variety of external influences. For example on spreaders (lifting equipment for moving containers), construction cranes and systems of internal conveyor technology.
Due to its encapsulation and compact design, Emparro HD is extremely reliable with a high vibration and shock resistance. Not only this, but this industrial power supply also functions efficiently in extreme conditions, such as temperatures as low as -40°C and as high as +80°C. This unit also has a maximum overvoltage resistance as extra protection against voltage peaks.
Emparro ACCUcontrol
Another new type of UPS is the Murrelektronik Emparro ACCUcontrol. This high-performance power supply system and keeps machines running by switching smoothly to battery operation in the event of a mains power failure. The module can be installed without tools, and takes up minimal space in the control cabinet. Emparro ACCUcontrol continuously monitors the internal resistance of the connected batteries. When a limit is exceeded, the device sends a warning. This predictive information prevents unplanned downtimes.
The Emparro ACCUcontrol industrial power supply also offers temperature-guided battery charging. This feature adapts the end-of-charge voltage to the ambient temperature, helping ensure that the battery achieves its maximum service life, even at higher ambient temperatures. Another interesting feature of the Emparro ACCUcontrol is that can be easily connected to IPCs through a mini USB. So, in the event of a power failure, the industrial PC will shut down in a controlled manner.
Emparro67
Emparro67 power supply units are specifically designed for applications outside the control cabinet. Emparro67 withstands extreme environmental conditions thanks to its rugged, fully potted housing (IP67). Power loss is reduced to a minimum, as the voltage is converted from 230 V AC to 24 V DC directly in the field, next to the load.
Emparro67 Hybrid
The innovative Emparro67 hybrid switch mode power supply not only relocated the power supply from the control cabinet to the industrial field but also combines many powerful features. It monitors currents using two integrated channels for 24 V DC load circuit monitoring and also features an IO-link interface (M12 connection) for extensive and transparent communication.
Visit Murrelektronik today for more information about their complete industrial power supply systems. Talk to the team today about the entire Murrelektronik Emparro range.
Company Profile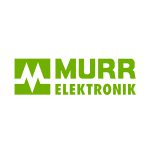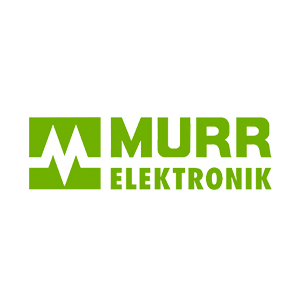 Murrelektronik Ltd
Stay connected with Murrelektronik. Murrelektronik is the UK arm of the world leading Murrelektronik GmbH, supplying connection technology to the engineering industry.
Get the latest process industry news
Interested in receiving even more industry-leading news from Process Industry Forum delivered directly to your inbox? Then sign up to our free newsletter. Bringing you the latest news, trends, innovations and opinion from across the process industry, our exclusive newsletter gives you all the industry insights of the moment in one, easy-to-digest bulletin. Stay ahead of the competition with regular process industry news instalments from PIF.