Onsite Safety Valve Testing: To get the true valve set point, use Seetru's Tru-test system
Plant maintenance departments and responsible engineers are looking for innovative and time saving methods for safety valve maintenance, testing and certification.  
Removal of valves and interruptions in production are both costly and labour intensive, they also create a logistics headache for the maintenance scheduler.
In-situ Tru-test® system
Seetru Engineering can assist in this process by streamlining maintenance schedules. Their In-situ PSV test system completely negates these costs and issues.
Employing fully trained and certified safety valve technicians, along with the In-situ testing system to certify safety valves, provides complete confidence in valve operation and set point in the installed environment.
What is Seetru's Tru-test system?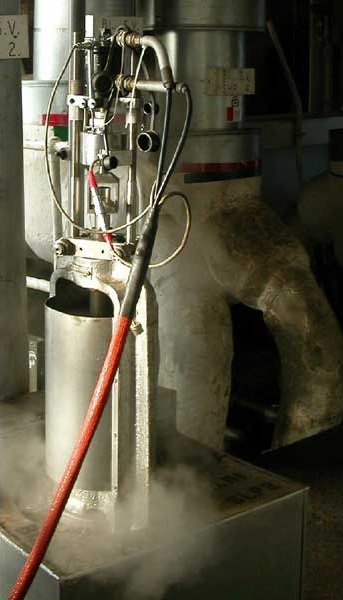 Seetru's Tru-test equipment connects to the spindle of the safety valve and hydraulically assists the valve to overcome the spring tension therefore, slightly lifting the disc from the seat; the point of disc movement is the critical requirement for correctly determining the valve set point. Seetru only needs to remove the valve cap to connect their equipment.
The system pressure (which requires accurate measurement) does not require depressurization. Therefore systems can continue to run normally unaffected by their testing.  The valve is minutely opened for a fraction of a second and could be assisted to close if the valve should remain open.
Manufacturers' valve data gives Seetru the sealing area required to enable accurate calculation of set pressure from spindle force measurement.  The system measures the set point at the first point of lift by a highly accurate and sensitive lift transducer.  This set point can then be readjusted (if required).
On-site safety valve testing
The most common test method for safety valves and relief valves is bench testing performed in a workshop. Such tests are typically carried out in conjunction with a strip down, inspection and overhaul. This requires the valve to be removed from operation and transferred to a workshop. Seetru provide full on-site or off-site (return to their workshops) safety valve maintenance, overhaul, testing and calibration services.
Dismounting safety valves from their operational location can be a time consuming and expensive operation. The Seetru Tru-test® system provides the capability to test safety and relief valves in-situ, without the onerous requirement to remove the valve from the system or shut the system down.
In-situ testing of this form, as part of a carefully planned and monitored test and maintenance regime (which also includes periodic strip down, inspection and overhaul) can provide a highly cost effective means of managing safety valve and relief valve inventories.
The Seetru Tru-test® system offers the important capacity of testing in actual operating conditions. This provides added confidence in the protection afforded by the safety valve. It also supports the optimization/minimization of maintenance downtime through Seetru operated condition monitoring of safety valves in service.
All the leading insurance companies, and the Safety Assessment Federation (SAFed), have approved the Tru-test® system as a fully acceptable method for periodic certification of safety and relief valves.
Click here for a full overview of the Seetru Tru-test system features.
Company Profile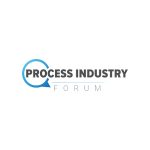 Process Industry Forum
The leading online technical resource centre for the Process Industry.
Get the latest process industry news
Interested in receiving even more industry-leading news from Process Industry Forum delivered directly to your inbox? Then sign up to our free newsletter. Bringing you the latest news, trends, innovations and opinion from across the process industry, our exclusive newsletter gives you all the industry insights of the moment in one, easy-to-digest bulletin. Stay ahead of the competition with regular process industry news instalments from PIF.