Numatics G3 Series as a flexible and modular solution for distributed I/O and valve automation
This article describes the ASCO Numatics G3 Series as an innovative, flexible and modular approach to distributed I/O and valve automation. The G3 Series is a completely modular system of components that plug together, which allows for increased flexibility, low costs and a system that is highly distributable.
Cost-effective solution for digital I/O and valve automation
The G3 Electronic platform is a completely modular system – all of the G3 electronic modules plug together, via mechanical clips. This allows for easy assembly and field changes and makes the system highly distributable.
Additional flexibility is incorporated because the same modules can be used in either centralised or distributed applications. The G3 platform is flexible to the point that there are a virtually infinite number of I/O distribution options using the few basic G3 modules.
Distribution options include:
Inputs OR Outputs, Inputs AND Outputs, Valves with Inputs AND Outputs, Valves with Inputs OR Outputs or Valves Only.
Why use Numatics Fieldbus communication electronics?
Easy, Cost Effective Solutions for Digital I/O and Valve Automation…
No internal wiring which simplifies assembly.
Innovative Graphic Display is used for easy commissioning, visual status & diagnostics.
SPEEDCON M12 connector technology allows for fast and efficient ½ turn I/O connector attachment.
Power connector allows output power to be removed while inputs and communication are left active.
IP65/NEMA4 & IP67 protection.
Up to 1200 Input / 1200 Output capability with one communication node! (Present physical I/O combinations allows 1200 I / 544 O)
32 valve solenoids per manifold and up to 17 manifolds per communication node!
"On line" CAD files, 85 formats
One node supports 16 I/O modules – Analog I/O, Digital I/O (NPN & PNP) and Specialty
Innovative clip design allows easy module removal/replacement without dismantling manifold
Auto Recovery Module (ARM) protects configuration information during a critical failure. Allows configuration information to be saved and reloaded to replacement module automatically.
These are ASCO Numatics listed benefits, but an important question might be; what do real end-user's say about choosing the G3 series over competitor products…? 
"Distributed sub-bus manifolds managed by only one Ethernet/IP node simplifies the process and increases flexibility".
"The Numatics G3 boasts higher distribution capabilities and enhanced diagnostics via LCD display".
"ASCO Numatics technical expertise in Ethernet/IP exceeds the competition".
"Display on module to get local diagnostics in clear message with no error codes to learn for maintenance people".
"ASCO Numatics provide a 'Solution approach' with complete cabinets: pneumatic islands, air preparation, devices internally connected and technical support".
The G3 electronics interfaces with the 503 series but also with the highly modular Numatics generation 2000 Series, ISO 5599/2 and ISO 15407-2 Series valve lines to further enhance the modularity and flexibility of the entire system solution.
Do any of our readers have experience using distributable I/O systems? Do the benefits of the G3 series sound appealing? 
Company Profile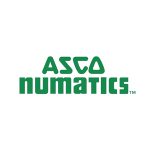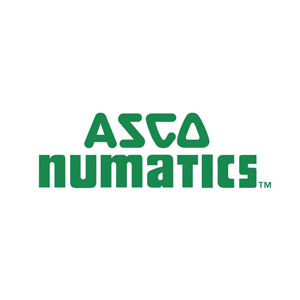 ASCO Numatics
ASCO Numatics offers comprehensive fluid automation solutions for a wide range of industry-focused applications. When combined with our deep process expertise, these solutions provide lower cost of ownership, greater asset availability, and improved productivity.
Get the latest process industry news
Interested in receiving even more industry-leading news from Process Industry Forum delivered directly to your inbox? Then sign up to our free newsletter. Bringing you the latest news, trends, innovations and opinion from across the process industry, our exclusive newsletter gives you all the industry insights of the moment in one, easy-to-digest bulletin. Stay ahead of the competition with regular process industry news instalments from PIF.