New Variable Speed Drive Compressors reduce energy consumption by 50%
Just when you thought Atlas Copco's world beating VSD compressors couldn't get more efficient, green, or accessible they go and release the all new VSD+ range of compressors.
Adding average energy savings of 50%, a 13% leap in Free Air Delivery and a canopy less than half the size of traditional fixed speed compressors.
Pioneered in 1994, their variable speed driven compressors adapt the speed of the compression element to exactly match the compressed air demand, garnering a 35% average energy saving for a standard VSD compressor.
Atlas Copco's new game-changing GA VSD+ compressors
Now the GA 7-37 VSD+ variable speed drive compressor reduces energy consumption by as much as 50% on average, compared to idling compressors. At the same time, offering improved performance, silent operation (down to 62 dB(A)) and a compact footprint, thanks to a vertical drive train design.
The heart of the GA VSD+ is an interior permanent magnet motor, directly coupled to Atlas Copco's best-in-class screw element. With 13% more compressed air output (Free Air Delivery) a VSD+ is even more efficient than its fixed speed counterpart, even at full load. ?
With the extension to the higher range, up to 37kW, Atlas Copco offers the VSD+ technology to 75% of the oil-injected screw compressors sold worldwide.
"Condensation prevention cycle" for maximum reliability
At the same time, Atlas Copco also introduces another first with its "condensation prevention cycle" for Variable Speed Drive compressors. Thanks to an algorithm in the controller of the GA VSD+, the Elektronikon Graphic, condensation in the compression oil is prevented in all circumstances. Even in those where the compressor is oversized for the application and has to deal with extremely low load conditions (where the compressor is operated for less than a minute every hour).
Benefits of the GA VSD+
Reliability: The drive train is a completely closed, oil-cooled unit that's both quiet and reliable (IP 66), even in the harshest conditions.
Energy savings: VSD+ technology closely follows the air demand by automatically adjusting the motor speed to match the compressed air supply to the air demand. Combined with an innovative iPM (Permanent Magnet) motor, this results in average energy savings of 50% and 37% lower lifecycle cost of a compressor.
Efficiency: A new, more efficient fan motor achieves another saving on specific energy requirements of up to 7% of the compressor power. ?On top of the energy savings, the GA VSD+ realizes a Free Air Delivery (FAD) increase of up to 12%.
Smart design: Thanks to its smart design, all maintenance parts are easy accessible and the compressor allows for installation close to a wall or even in corners.
Advanced control and monitoring: The Elektronikon controller can be adapted to your specific needs with extra sensors, digital contacts, fieldbus, Internet and SMS communication functions. In combination with the ES multiple compressor controller, the operation of your complete compressor room is optimized.
Integrated air treatment: The GA VSD+ is available in a Full Feature version that includes an energy-friendly integrated refrigerant dryer of the newest generation.
To make this innovation accessible to all compressor users, and contribute to a more sustainable industry, it is positioned in the market at the same price level as a standard Variable Speed Drive model.
Visit Atlas Copco for more information, or visit our Solution Centre to ask our panel of Industry Experts your technical questions.
Company Profile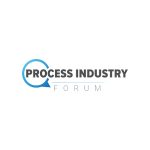 Process Industry Forum
The leading online technical resource centre for the Process Industry.
Get the latest process industry news
Interested in receiving even more industry-leading news from Process Industry Forum delivered directly to your inbox? Then sign up to our free newsletter. Bringing you the latest news, trends, innovations and opinion from across the process industry, our exclusive newsletter gives you all the industry insights of the moment in one, easy-to-digest bulletin. Stay ahead of the competition with regular process industry news instalments from PIF.