New range of type-approved catalytic converters for 2016 from Klarius Products
PIF spoke to Klarius Products Ltd to find out more about their newly released range of catalytic converters (CATs) that they have added to their type-approved range for 2016. These new CATs cover both Euro 3 & 4 applications, servicing a range of over 150 vehicle applications.
Klarius Emissions Range
Klarius releases new emissions parts into its range on a daily basis, a policy supported by an in-house research and development team; a state of the art manufacturing facility and a dedicated emissions test track for independent VCA evaluation of parts.
By producing type-approved CATs and testing them on real world vehicles, Klarius ensures that its products adhere to the stringent EU directives on emissions quality – ensuring customers are guaranteed a quality product that preserves the OE efficiency, environmental credentials and performance of the vehicle.
The new parts are for in-demand models including SUVs, saloons, hatchbacks, commercial vehicles and sports cars. Klarius aims to support both popular models and more 'niche' automotive applications such as classic cars, ensuring its customers have a wide range of quality products to satisfy requirement.
Most of the parts included are considered by Klarius to be in the top 500 specified parts in the EU and UK – but also include specific requests and components Klarius has researched via CarParc data for the company's key markets in the EU Applications serviced include models as varied as the 2001-2005 Toyota Yaris 1.5, 2003-2007 Ford Mondeo 1.8, the Jeep Grand Cherokee 4.0 and the Mazda MX5 1.8 from 2005 onwards.
As a producer of aftermarket components, manufacturing parts that are popular in the market is vital to ensure motorists have access to what they require with the shortest possible lead times.
Emissions Methodology
Doug Bentley, Head of Research and Development at Klarius Products, explains the methodology behind bringing new emissions parts to market.
'At Klarius we always work to provide popular parts which are independently type-approved to match or outperform OEM products. To ensure this, we utilise our own stock data analysis, market intelligence and customer requests to ensure our range development is in line with the needs of both the UK and EU markets.'
The importance of utilising OEM samples and correct procedure during testing also cannot be overstated.
'In our initial R&D process, we are always referencing OEM components. With regards to testing, we make all the necessary car fitment trials during evaluation. We subsequently conduct independent government approved Type-Approval testing and certification in conjunction with various EU test laboratories in the UK, Spain and Germany. This guarantees that a product will comply with EU legislation and is proven to perform within emissions targets and at OEM levels.'
Klarius customers can also expect the benefits of in-house facilities and efficient supply.
'We combine our stringent R&D and testing processes with our large on-site manufacturing capacity and logistics operation, which minimises lead times for customers and the time taken for new parts to reach the market,' Doug concludes, 'it makes a big difference to our customers that Klarius Products can provide this level of premium products and service to the European and domestic aftermarket.'
Klarius customers can expect the new CATs to be added to the emission control range throughout 2016, supplementing over 10,000 existing products.
For more information, please visit www.klarius.eu. To speak to a Klarius adviser today, call +44 (0)1538 752 561 or email paul.hannah@klarius.eu.
Company Profile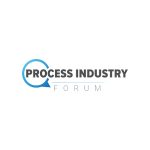 Process Industry Forum
The leading online technical resource centre for the Process Industry.
Get the latest process industry news
Interested in receiving even more industry-leading news from Process Industry Forum delivered directly to your inbox? Then sign up to our free newsletter. Bringing you the latest news, trends, innovations and opinion from across the process industry, our exclusive newsletter gives you all the industry insights of the moment in one, easy-to-digest bulletin. Stay ahead of the competition with regular process industry news instalments from PIF.