New Intelligent Pump Drive Unveiled by KSB
If you're heading for the IFH trade fair, in Nuremberg, keep your eyes peeled for KSB's intelligent new PumpDrive Eco. This latest "motor-mounted" speed control system for centrifugal pumps comes with an intelligent PumpMeter and an iPhone app that lets you configure and maintain all your heating and air-conditioning applications from the palm of your hand.
Intellgient pump allows iPhone connection
The PumpDrive Eco's nifty built-in wireless module allows users to connect to an iPhone, via Bluetooth, to communicate with the system and configure settings. The app makes maintenance a breeze to coordinate and fast tracks commissioning of the pump, as well as offering an option for managing application-specific data records.
A 'commissioning wizard' in the app helps users to set up and configure an open-loop control mode, as well as discharge pressure and differential pressure control. There's also a USB interface integrated in the service connector for direct connection to a PC, which enables fast data throughput. The free iPhone app can be downloaded from the iTunes Store.
Intelligent PumpMeter
KSB's intelligent PumpMeter can also be easily connected using the available bus system as an option. The sensor records the current suction, discharge and differential pressures, and the discharge head. It then uses this information to ascertain whether the pump is operating in an energy-efficient manner.
In addition to PumpDrive Eco, for motors with a rating of up to 11 kW, a variant with numerous additional design features will be offered for motor ratings up to 55 kW. This alternative version can be mounted directly on a motor, on the wall or in a cabinet and is the only variable speed system that can control asynchronous motors as well as synchronous reluctance motors.
What KSB say about the PumpDrive Eco
"KSB places great importance on providing energy-efficient solutions, supported by automation products," they say. "The (PumpDrive Eco) system makes it possible to reduce energy costs by matching pump output to actual demand," they add. "The parameters of PumpDrive Eco are set at the factory based on the specific pump and motor data. This reduces the time required for commissioning the unit."
Who are KSB?
KSB combines innovative technology and excellent service to provide intelligent solutions, including pumps, valves and systems for almost all applications involving the transportation of liquids.
The company has been growing continuously since it was founded in 1871 and today commands a presence on every continent with its own sales and marketing companies, manufacturing facilities and service operations. More than 16,200 employees generate annual consolidated sales revenue of almost 2.3 billion euros.
Application areas for KSB products
The KSB product range covers almost the entire requirements of industrial processes due to the versatility and reliability of their industrial valves and pumps. They can be found in the chemical and petrochemical industries, in shipbuilding, the steel industry, in heat transfer and cooling circuits, in the pharmaceutical industry and in numerous other industrial processes.
KSB's products are used to transport, or shut off fluids, in processes involving clean or contaminated water, aggressive and explosive fluids, corrosive and viscous fluids, as well as fluid/solid mixtures and slurries. Their portfolio ranges from standard pumps to engineered products and the product range is rounded off by the canned motor pumps of Nikkiso-KSB GmbH.
Visit KSB for more information.
Company Profile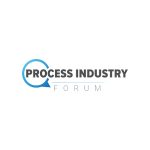 Process Industry Forum
The leading online technical resource centre for the Process Industry.
Get the latest process industry news
Interested in receiving even more industry-leading news from Process Industry Forum delivered directly to your inbox? Then sign up to our free newsletter. Bringing you the latest news, trends, innovations and opinion from across the process industry, our exclusive newsletter gives you all the industry insights of the moment in one, easy-to-digest bulletin. Stay ahead of the competition with regular process industry news instalments from PIF.