New Emerson Daniel ultrasonic flow meter delivers highly accurate flow measurement
Emerson's new Daniel 3418 eight-path gas ultrasonic flow meter provides highly accurate flow measurement in natural gas custody transfer applications. The 3418 flow meter boasts a 0.5 OIML accuracy class and requires only five diameters of straight run and no flow conditioner. PIF explores the features and benefits of this revolutionary new flow meter.
Emerson's Daniel 3418 eight-path gas ultrasonic flow meter delivers highly accurate flow measurement in natural gas custody transfer applications with reduced upstream piping requirements and without flow conditioning. It compensates for flow distortions resulting from pipe bends, shorter straight runs or smaller design footprints, providing greater design flexibility without sacrificing accuracy or performance.
Emerson Daniel 3418 ultrasonic flow meter
The 3418 is the first ultrasonic flow meter to pass all perturbation tests for OIML R-137 Accuracy Class 0.5 with only five pipe diameters in front of the meter and without a flow conditioner. It features eight interlocked direct chordal paths, positioned as two British Gas path layouts where the second is the mirror image of the first, allowing the meter to cancel out asymmetrical velocity effects. This design enables the meter to measure flow with greater resolution and accurately calculate swirl, reducing the need for flow conditioning and long upstream piping configurations.
As a part of the Daniel Gas Ultrasonic product line, the 3418 features the ability to calculate standard flow and directly integrate with temperature and pressure transmitters, gas chromatographs and flow computers while providing real-time meter and process diagnostics. The 3418 uses Emerson's proprietary MeterLink diagnostic software with specific enhancements designed to mimic the look and feel of the original Daniel four-path gas ultrasonic meter interface.
Highest level of measurement confidence
"The addition of this new model further supports our customers with the most technologically advanced fiscal measurement ultrasonic portfolio in the marketplace, yielding the highest level of measurement confidence available," said Lonna Dickenson, director of product marketing for Daniel ultrasonic flow meter products at Emerson.
Available in sizes DN250 to DN1050 (10-in to 42-in), the 3418 offers bidirectional flow capabilities, increased flow capacity and no incremental pressure drop, therefore reducing measurement risk and minimizing operating cost. The 3418 Emerson ultrasonic flow meter also offers the following features and benefits:
OIML Accuracy Class 0.5 with 5 diameters upstream pipe and no flow conditioner.
Best-in-class performance in compact installations.
Reduce size, weight and capital costs of metering system designs.
No flow conditioner reduces compression and pumping costs and eliminates maintenance due to blockages.
High rangeability of >100:1 ensures fewer meter runs smaller line sizes and lower capital costs.
Extractable Daniel T-20 Series Transducers offer ease of inspection, cleaning and/or replacement; field-replaceable transformer module.
3410 Series Electronics provide fast sampling, an expandable electronics platform and an archive data log containing pressure, temperature and gas composition information which allows the meter to act as a redundant flow computer.
Who is Emerson?
Headquartered in St. Louis, Missouri, Emerson is a global technology and engineering company providing innovative solutions for customers in industrial, commercial, and residential markets. Emerson Automation Solutions helps process, hybrid, and discrete manufacturers maximise production, protect personnel and the environment while optimising their energy and operating costs.
For more information, visit www.Emerson.com.
Company Profile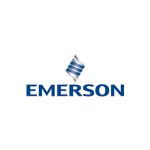 Emerson Automation Solutions
Emerson Automation Solutions is the automation innovator with the depth of expertise and breadth of technologies to take on our customers' toughest challenges and bring predictable success anytime, anywhere.​​​​​​​​​​​​​​​​​​​​​​​​​​
Get the latest process industry news
Interested in receiving even more industry-leading news from Process Industry Forum delivered directly to your inbox? Then sign up to our free newsletter. Bringing you the latest news, trends, innovations and opinion from across the process industry, our exclusive newsletter gives you all the industry insights of the moment in one, easy-to-digest bulletin. Stay ahead of the competition with regular process industry news instalments from PIF.