Murrelektronik's MICO intelligent power protection and distribution
Combine your power supplies with MICO, Murrelektronik's intelligent power distribution system. MICO is an intelligent power distribution and protection system for 24 V DC and 48 V DC. It monitors currents, indicates when you are approaching the maximum load and ensures machine availability.
MICO power distribution and protection
is available as either the MICO+, with channels that can be switched off and a digital signal with a 90% warning; MICO Classic, with adjustable current ranges; MICO Basic, with pre-set nominal currents; MICO Fuse, with sockets for glass tube fuses; and the new MICO Pro, which enables you to adapt systems precisely to suit specific applications.
Murrelektronik's MICO
range includes modules with NEC class 2 approval, allowing machines and systems to meet with UL approval cost-effectively.
The MICO power distribution and protection range comes in five variants;
MICO Classic Power Distribution System
MICO Classic is available in 2 and 4 channel options with adjustable channels up to 10 A. The modules can be mounted side by side on the DIN rail with the power supply being bussed between the modules via a bridging system. The modules LED diagnostics will give a pre-warning by flashing green when the relevant channel is at 90% of the set overload current. When a channel is 'tripped' due to a short circuit or overload the channel LED will flash red and an alarm contact on the module can be used to send a message to the PLC.
MICO+ Power Distribution System
MICO+ offers all the benefits of MICO classic with the added function that the can be used to 'turn off' the attached loads when they are not being used. This function offers energy savings when designed into the control system. MICO plus is available in four channels with adjustable channels up to 10 A for 24 V DC and 6A for 48 V DC applications
MICO Basic Power Distribution System
MICO Basic is Murrelektronik's intelligent power distribution module for 24 V DC applications. MICO Basic is perfect any applications that require protection of a lot of sensors and actuators with similar demands. The current ranges are pre-set and the modules monitor four or eight channels with 2, 4 or 6 A.
MICO Pro Power Distribution System
MICO Pro is the new innovative flexible power distribution system from Murrelektronik for 12 and 24 VDC applications You can select between modules with one, two, or four output channels per module. The modules are only 8, 12 and 24 mm wide respectively. This small foot print and the fact that each channel has its own 0 V terminal means that MICO Pro offers great space saving when compared to other means of power distribution and protection.
MICO Pro's patented tripping process means that up to 30,000 µF can be loaded per channel, so it's possible to monitor a number of high capacitive loads with one device. MICO Pro offers enhanced diagnostics down to each individual channel. MICO Pro can also be cascaded, this means another MICO Pro system can be connected on a MICO channel with a tripping current of more than 10 A,
MICO Fuse Power Distribution System
MICO Fuse is the ideal alternative to using individual safety terminals. The compact module features eight sockets for glass tube fuses that can easily be serviced from the front of the module. The MICO FUSE 24 LED version has additional LEDs that indicate the operating condition of each channel in red and green. A group alarm contact sends the current status to the control. The universal module MICO Fuse 250 covers the complete range from 0 to 250 V AC/DC.
Watch this YouTube video for more information about how MICO works in the field.
For more information about Murrelektronik's complete range of MICO power distribution systems, please visit www.murrelektronik.uk. To speak to a Murrelektronik adviser today, call +44 (0)161 72831-33 or email sales@murrelektronik.co.uk.
Company Profile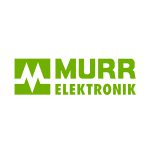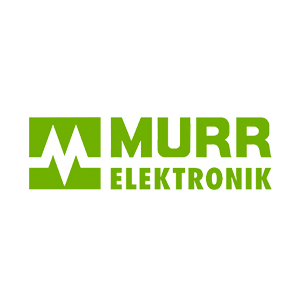 Murrelektronik Ltd
Stay connected with Murrelektronik. Murrelektronik is the UK arm of the world leading Murrelektronik GmbH, supplying connection technology to the engineering industry.
Get the latest process industry news
Interested in receiving even more industry-leading news from Process Industry Forum delivered directly to your inbox? Then sign up to our free newsletter. Bringing you the latest news, trends, innovations and opinion from across the process industry, our exclusive newsletter gives you all the industry insights of the moment in one, easy-to-digest bulletin. Stay ahead of the competition with regular process industry news instalments from PIF.