Murrelektronik's Emparro and MICO power solutions offer significant space savings
When bdtronic GmbH developed a new concept for their B5090 mixing and dispensing machine, the aim was to create a more compact design with space in the control cabinet a major consideration. Murrelektronik's Emparro power supplies, combined with MICO power distribution, proved the ideal solution.
Bdtronic space saving challenge
A key area of business for bdtronic is developing and producing machines and process solutions for dispensing reactive resins and material preparation. These systems are built in a modular design and can be adapted to the users' specific requirements.
In the course of reengineering their fully automatic lean dispensing machine, B5090, bdtronic's technicians were faced with the challenge of creating a more compact design for the machine, whilst retaining identical technical components within the limited space available.
Their electronics engineers turned to Murrelektronik's Emparro power supply units for the job. Supplying the same amount of power as the units used, these space-saving units boast a width of 85 millimetres (the 20 A unit) or 65 millimetres (the 10 A unit). Plus, due to their high efficiency (up to 95%), Emparro power supplies generate a very low heat loss and therefore require minimal safety distance.
Bdtronic also used the intelligent VDC current monitoring system, MICO Basic, to protect the cables. Now four channels, that used to be protected with individual circuit breakers, are monitored by a svelte 35 millimetre wide cabinet component. In the event of overload they are safely switched off in a channel-specific way and signal contacts, that require extra space when circuit breakers are plugged together, are already integrated.
All told, bdtronic saved 85 mm of space on the cabinet's DIN rail (total width 185 instead of 270 millimetres) thanks to Murrelektronik's components. That's not all either, because the integrated push in terminals required considerably less wiring efforts too. While Emparro's high efficiency reduced energy costs and MICO's integrated LEDs ensured that the current load of the individual paths could be checked at a glance – counteracting potential downtime much earlier.
Features of Emparro Power Supply Units
Murrelektronik's highly innovative Emparro range of power supply units offer maximum efficiency and minimum power loss. Emparro67 units are specially designed for applications outside the control cabinet. They can withstand extreme environmental conditions and be installed directly in the field, next to the loads. This makes them the ideal solution for decentralized installation concepts, with power loss reduced to a minimum.
Features of MICO Power Distribution Units
With MICO+ you can switch off machine parts that are no longer needed for current production processes. For example, assembly lines that do not operate 24 hours a day but only occasionally transport parts. A signal from the control is enough to put the system into a non-operating state. This saves energy and reduces the costs. When the machine part is needed again, you can activate it quickly with MICO+.
About Murrelektronik
Founded in 1983, Murrelektronik Ltd, is the UK arm of one of the worlds leading suppliers to the engineering industry: Murrelektronik GmbH. From the simplest of components through to complete system solutions, Murrelektronik can provide comprehensive range of solutions from their extensive stock of five thousand different products. They offer customers in the Food, Beverage and Packaging industry the benefit of global knowledge and industry insight.
Company Profile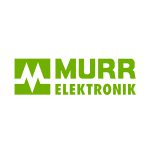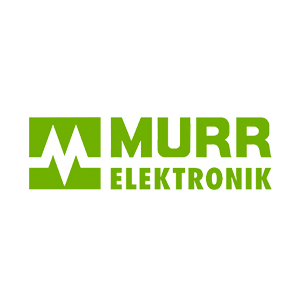 Murrelektronik Ltd
Stay connected with Murrelektronik. Murrelektronik is the UK arm of the world leading Murrelektronik GmbH, supplying connection technology to the engineering industry.
Get the latest process industry news
Interested in receiving even more industry-leading news from Process Industry Forum delivered directly to your inbox? Then sign up to our free newsletter. Bringing you the latest news, trends, innovations and opinion from across the process industry, our exclusive newsletter gives you all the industry insights of the moment in one, easy-to-digest bulletin. Stay ahead of the competition with regular process industry news instalments from PIF.