Murrelektronik supplies industry Storage & Logistics, Robotics and Machine Tools
Murrelektronik supplies engineering products across a wide array of different industries, making them experts in many fields. In this article, PIF explores the specialist products that they've developed for the storage and logistics, robotics and machine tools industries. Read on to learn more.
Rugged M12 Steel connector
When it comes to the storage and logistics industry, the temperature is a crucial factor to take into account. When it comes to refrigerated storage and frozen logistics, it's crucial that products are made from materials that can handle rapid changes in temperature and won't become brittle if they get too cold.
The rugged M12 Steel connector from Murrelektronik can handle temperatures of -40°C to +105°C, making it ideal for the storage and logistics industry. It is a well-known fact that many sensors and cables are required within the storage and logistics sector. This inevitably increases the set-up time because everything has to be connected by hand. The M12 steel connector reduces installation time by up to 80%, giving you more time to do what you do best.
Murrelektronik's M12 Steel connector only needs to be plugged into the appropriate port or sensor. No need to seal the connection yourselves, as the M12 Steel connector does that for you - thanks to its uniquely designed locking system. One-quarter turn ensures it's securely attached. Therefore eliminating the need to halt workflow to connect and reconnect cables and sensors.
Murrelektronik MVK Metal to minimise the tool-changing time
For the robotics industry, it's crucial that every component is totally stable and safe enough to move around independently. Robots are very commonly used when it comes to vehicles and mobile applications, as this usually involves very heavy equipment and needs to be done to a strict time schedule.
Murrelektronik MVK Metal offers push-pull technology, offering quick and easy automation solutions. Fast startup is crucial when it comes to robotics. Waiting for a device to work and wasting time would defeat the object completely. Primarily created to save time, the Murrelektronik MVK Metal comes with a feature that immediately switches the machine off if it senses imminent system overload. This eliminates the need to cease working and wait for repairs.
The Murrelektronik MVK Metal can be installed without the use of tools, again saving you time, money and hassle. It just goes to show how flexible the MVK Metal really is. The robotics industry is ever-changing and adapting, which is why Murrelektronik strives to develop user-friendly components that can meet the needs of the industry.
Modlink Vario Square for machine tool applications
Machine tools are important for the engineering sector as a whole. Applications involving high temperatures, heavy equipment or exposure to extreme weather conditions all require robust and reliable machine tools.
Every machine supplied by Murrelektronik comes with a high-performance guarantee, smart sensors and active safety. The Modlink Vario Square was designed to make connecting machine components quicker and easier, avoiding mess and leakage.
Many industrial applications require the regular switching of cables and components, making the Modlink Vario Square's s bespoke quick-locking system ideal. Its speediness also makes it more cost-effective, as there is no time lost replacing machine parts. Containing eight sockets, this uniquely designed gadget can be used for fluid, power and pneumatic applications, making it extremely versatile.
For more information on any of the products mentioned, please contact Murrelektronik at 0161 72831 - 33. Alternatively, please email us at [email protected]
Company Profile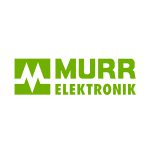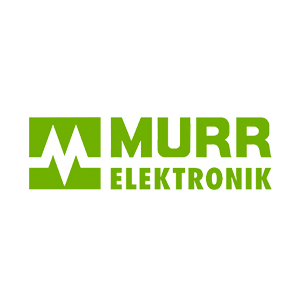 Murrelektronik Ltd
Stay connected with Murrelektronik. Murrelektronik is the UK arm of the world leading Murrelektronik GmbH, supplying connection technology to the engineering industry.
Get the latest process industry news
Interested in receiving even more industry-leading news from Process Industry Forum delivered directly to your inbox? Then sign up to our free newsletter. Bringing you the latest news, trends, innovations and opinion from across the process industry, our exclusive newsletter gives you all the industry insights of the moment in one, easy-to-digest bulletin. Stay ahead of the competition with regular process industry news instalments from PIF.