Murrelektronik MVK Fusion enables standalone robot cell in one module
In the MVK Fusion, Murrelektronik has created a new breed of fieldbus module. This unique new design streamlines automation processes by integrating all of your basic installation functions and therefore reducing the number of modules required. Process Industry Forum spoke to Craig Cookson, Application Engineer at Murrelektronik, to find out more about this highly customisable and cost-effective new product.
Here, Craig gives his first-hand account of the numerous features and benefits of the Murrelektronik MVK Fusion fieldbus module.
Murrelektronik MVK Fusion combines active safety and standard IO-Link
MVK Fusion is the first compact fieldbus module we've made that combines active safety and standard IO-Link. It is everything you need for a standalone robot cell in one module. It has three dual-channel active safe inputs: an entry light guard, an exit light guard, and an e-stop circuit. That's everything you need to monitor, from a safety point of view, for a robot.
It also potentially has two dual-channel safe outputs in one. Or the capability of feeding a robot and another safe device through one output port. That is all the safety you need for one robotic cell up to PLe/SIL 3. The standard IO-Link has the capability to talk to two smart sensors or one input hub and one output enabled hub. That means that you can either have another 32 I/O or you can speak to intelligent sensors for Industry 4.0.
The IO-Link output port also has the capability to have the power removed through active safety using one of Murrelektronik's K3 IO-Link hubs. That can be done through PROFIsafe, which I believe is a first for the industry.
MVK Fusion fieldbus module offers cost-effective I/O expansion
IO-Link is the first universal method of communicating with sensors. In the past, we've just had digital or analogue process signals from sensors but with IO-Link you're actually talking to the sensors CPU. By talking to smart sensors, you can get more information out of them, which wouldn't otherwise be available. With IO-Link, we can get that information from those sensors and do extra processes, check to see the quality of signals, or monitor the integrity of information. You can get that little bit more out of a smart sensor than a standard one.
Alternatively you can talk to hubs, which is why the Murrelektronik MVK Fusion has one port that will talk to input hubs and one port that will talk to an output hub. What that does, is take what is normally two inputs or outputs and makes it 16. Therefore, it is a cost-effective expansion of what I/O you have. Even though this one hub is meant to have everything on it, it has got the capability to be even more. It also has two standard input/output ports on it.
Safety and control in one simple module with the MVK Fusion
I've previously programmed an engine assembly line for a major car manufacturer and as part of the production process there was the marking of the engine with the VIN number. Instead of that being its own machine and its own process, there was just a robot that was bolted on top of our conveyor line. For that sort of process, the MVK Fusion fieldbus module would have been perfect. It would have done everything we needed all in one module.
Whereas we had to have a second processor and a very complicated communications procedure, it would have just stripped all of that out and made the safety and control in one module very simple. The MVK Fusion is therefore very much aimed at robot cells or ancillary machines on a flowing production line.
For more information, visit Murrelektronik today.
Company Profile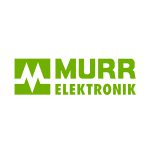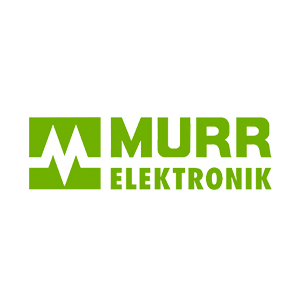 Murrelektronik Ltd
Stay connected with Murrelektronik. Murrelektronik is the UK arm of the world leading Murrelektronik GmbH, supplying connection technology to the engineering industry.
Get the latest process industry news
Interested in receiving even more industry-leading news from Process Industry Forum delivered directly to your inbox? Then sign up to our free newsletter. Bringing you the latest news, trends, innovations and opinion from across the process industry, our exclusive newsletter gives you all the industry insights of the moment in one, easy-to-digest bulletin. Stay ahead of the competition with regular process industry news instalments from PIF.