Murrelektronik M23 Servo Motor Cable Connectors
Servo motors are often connected with M23 connectors. These compact connectors have become established standards, rather than terminal boxes, and are by far the most common connection system. Murrelektronik offers top quality power cables and signal cables, which are perfectly sealed, resistant to shock and vibration, can be easily mounted and are tamper-proof.
M23 cordsets are available with orange jackets as power cables and with a green jacket for signals. They are an established solution for connecting servo motors with connector size 1.0. Previously, you had to wire connector solutions for M23 applications from many individual parts. However, this solution often led to a lack of seal, inadequate behaviour when exposed to shock and vibration, and time-consuming and inconvenient assemblies.
Murrelektronik servo motor cable connectors
Murrelektronik offers M8 and M12 connectors for the sensor/actuator level that solve these problems. The expert knowledge gained with these connectors has been the basis for the development and production of Murrelektronik's M23 connectors for the interface between servo controllers and servo motors.
Murrelektronik have produced cables that connect Siemens servo controllers to Siemens motors, and M23 connectors with different contact layouts for the motor side. For the servo controller side, power cables with precise connectors for Siemens controllers and various pre-wired or open ended wires are available in the form of signal cables that are equipped with Sub-D connectors.
Murrelektronik's M23 servo connectors are an excellent solution for connecting servo motors to servo controllers. They ensure the perfect seal, thanks to a highly resistant and halogen-free PUR moulding that ensures sealed connections according to IP67/68. The cables are firmly connected to the connector housing which ensures maximum strain relief.
Shock and vibration are no longer an issue either, as the connectors feature an integrated anti-vibration locking. This mechanism prevents the connectors from loosening and ensures permanently sealed connections. The upshot of that is that no retightening and or maintenance is therefore required. With firmly moulded cables, which are 100% tested and tamper-proof, system safety is increased and sources of error are reduced.
Features and benefits of Murrelektronik M23 connectors
• A 360° shielding, and the ESD discharging characteristics of the moulding, guarantee high EMC immunity.
• Weight reduced by 30% means less total weight, an interesting feature for applications with servo motors on movable slides.
• Dirt often requires the use of corrugated tubing. The Murrelektronik solution works without having to use adapters and cable ties – a convenient feature for customers that prefer installations with corrugated tubing.
• The cable quality is excellent because Murrelektronik only uses high quality PUR cables, which correspond to the quality of Siemens MC800+ cables.
• Clear article numbers mean that the Siemens part numbers are 1:1 included in the Murrelektronik numbers, to ensure easy cross-referencing.
• Murrelektronik produces in steps of 10 centimetres – from 1 piece order quantity.
Contact Murrelektronik today
For more information about Murrelektronik's M23 servo connectors, please visit www.murrelektronik.uk. To speak to a Murrelektronik adviser today, call +44 (0)161 72831-33 or email sales@murrelektronik.co.uk.
Company Profile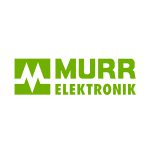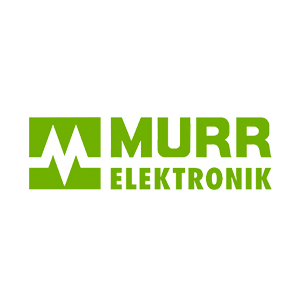 Murrelektronik Ltd
Stay connected with Murrelektronik. Murrelektronik is the UK arm of the world leading Murrelektronik GmbH, supplying connection technology to the engineering industry.
Get the latest process industry news
Interested in receiving even more industry-leading news from Process Industry Forum delivered directly to your inbox? Then sign up to our free newsletter. Bringing you the latest news, trends, innovations and opinion from across the process industry, our exclusive newsletter gives you all the industry insights of the moment in one, easy-to-digest bulletin. Stay ahead of the competition with regular process industry news instalments from PIF.