Murrelektronik adds Isochronous Real Time (IRT) to MVK Metal and Impact67 fieldbus modules
Murrelektronik now brings you MVK Metal and Impact67 fieldbus modules with Isochronous Real Time (IRT). So you can prioritise time-critical production data with up to 250µs update times and a jitter accuracy of less than 1µs.
What are PROFINET IRT fieldbus modules?
A PROFINET IRT fieldbus enables part of a company's manufacturing bandwidth to be reserved for critical data messages that require extra fast delivery. When a high-priority message needs to be delivered, this reserved bandwidth is ready for seamless delivery, allowing for that message to be delivered as quickly as possible.
Data messages are also scheduled for specific delivery times, based on where they are located in the production cycle. This ensures that a device at the end of the line is receiving an important data message at the same time as devices in front of it. The scheduling also ensures data messages are sent out based on when a device needs to receive it to ensure the production process continues as intended.
IO modules that prioritise time-critical data packages
Murrelektronik MVK Metal and Impact67 fieldbus modules with Isochronous Real Time (IRT) function offer even more applications for PROFINET installations. IRT function modules process time-critical data packages with priority ("fast forwarding"). This ensures that corresponding operations in a production line, like the operation of synchronous motors, take place exactly at a predefined time.
These fieldbus modules enable PROFINET Conformance Class C installations that meet PROFINET V 2.2 or 2.3 specifications. With the implementation of IRT it's possible to reach update times of 250µs and a jitter accuracy (time offset) of less than 1µs. The only real difference in the two types of modules is their suitability for different types of installations. MVK Metal fieldbus modules with IRT function are designed for applications in harsh industrial environments while the Impact67 modules are an efficient option for less demanding applications.
MVK Metal and Impact67 fieldbus systems
IP67 rated fieldbus modules are an important component of machine and system installations. They replace complex parallel wiring, saving space in the cabinet. Due to its mechanical properties, MVK Metal is designed for applications in harsh industrial environments. Boasting less wiring and more diagnostics, MVK Metal features short I/O cables to valves and sensors; pluggable connections; resistant metal housing and rugged design; as well as shock and vibration resistance.
With Impact67, you can implement cost-effective fieldbus solutions with simple, digital signals. The fully potted robust modules are available in a variety of communication protocols. Features include: port mounted LED status indicators, group diagnostics, and IP67 protection. It too benefits from short I/O cables to valves and sensors, as well as a built in T connection for power and communication to make installation easy and configurable with predefined I/O modules.
Company Profile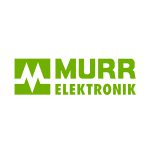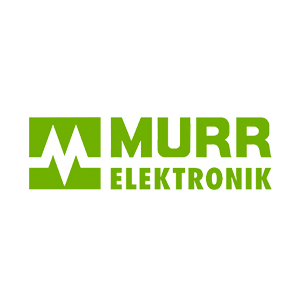 Murrelektronik Ltd
Stay connected with Murrelektronik. Murrelektronik is the UK arm of the world leading Murrelektronik GmbH, supplying connection technology to the engineering industry.
Get the latest process industry news
Interested in receiving even more industry-leading news from Process Industry Forum delivered directly to your inbox? Then sign up to our free newsletter. Bringing you the latest news, trends, innovations and opinion from across the process industry, our exclusive newsletter gives you all the industry insights of the moment in one, easy-to-digest bulletin. Stay ahead of the competition with regular process industry news instalments from PIF.