Motorised Technology Vs. Pneumatic Actuation?
ASCO Numatics have revolutionised their 290 Series Angle-seat piston valves by developing a motorised actuator head. Traditionally, the 290 Series has been pneumatically operated, which means it needs compressed air or an additional pilot solenoid valve to operate. This motorised head eliminates the need for air, which makes it a more effective option for the end-user. 
The benefits of the well-known E290 series still apply, such as reliability and robustness, high flow rates due to the angled seat design and innovative 360degree LED's.
The added benefits of this addition to ASCO Numatics' product range are huge. Compared to other technologies, the motorised 290 series is far superior.
Added benefits of the ASCO Numatics Motorised 290 Valve:
Low power consumption; the valve only utilizes 12w during opening and closing with no electrical consumption at rest (except LED). There is no need for a compressor or pneumatic wiring.
No air piloting and no air exhaust; this means cleaner operation without noise pollution for end-users.
Reduced dimensions; this allows for reduced installation costs and smaller footprints in new and existing applications.
Auto-adjustment and auto-initialisation at first power up; the valve is ready to use  - IP65 rated so no cabinet required, no pilot, no pipe, no filter and no maintenance required.
Adapted for a whole range of media, including liquid, sticky media, muddy media – one valve can be used for many applications.
The below comparisons demonstrate how the motorised technology deliver significant benefits to end-user application above and beyond other technologies.
290 motorised valve Vs Pressure operated valves
The motorised valve does not require air supply or a solenoid pilot valve. It provides added flexibility and reduced maintenance to applications as there is no need for compressors, pneumatic pipe connections and filters. Furthermore, it provides an element of environmental protection; the motorised valve does not exhaust air and therefore contributes to noise reduction.
290 motorised valve Vs Solenoid valves
Unlike traditional solenoid valves, the motorised valve will operate on fluids with particles, dirty media and media with high viscosity. The motorised valve has a better KV (4% to 28% with the same DN) and lower power consumption (only 12W of power for about 1 second at opening and closing).
290 motorised valve Vs Quarter-turn valves
The motorised valve has a better response time compared to a quarter-turn valve; less than 2 seconds for 1 cycle compared to at least 10 seconds for a quarter-turn. It has a better life-time, reduced dimensions and lower power consumption. Also, you now only need one supplier for the valve and the actuator!
Are these additional benefits of value to end-users? Is a motorised operation more superior than the other technologies mentioned?
Company Profile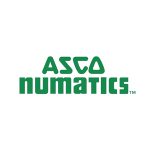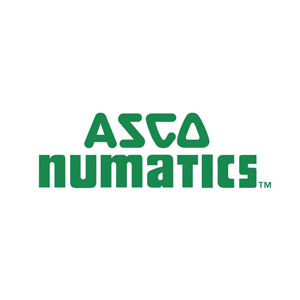 ASCO Numatics
ASCO Numatics offers comprehensive fluid automation solutions for a wide range of industry-focused applications. When combined with our deep process expertise, these solutions provide lower cost of ownership, greater asset availability, and improved productivity.
Get the latest process industry news
Interested in receiving even more industry-leading news from Process Industry Forum delivered directly to your inbox? Then sign up to our free newsletter. Bringing you the latest news, trends, innovations and opinion from across the process industry, our exclusive newsletter gives you all the industry insights of the moment in one, easy-to-digest bulletin. Stay ahead of the competition with regular process industry news instalments from PIF.