Mico Pro: modular current monitoring
Mico Pro is Murrelektronik's modular current monitoring system for 12V and 24V DC installations. In an electronic load circuit monitoring system, it monitors load and control currents, signals maximum loads and trips reliably and quickly when an error occurs – even with long cables. Capacitive loads of up to 30,000 μF are detected and started reliably. Mico Pro is a modular, space saving and reliable current monitoring solution, as PIF reports.

Murrelektronik Mico Pro
Murrelektronik's Mico Pro is a modular system consisting of 1-, 2- and 4-channel modules – any combination is possible – and the tripping current is available as fixed or adjustable to meet your needs. These modules receive up to 40A of power via a power module, the channel modules can be arranged to create a customised current monitoring system tailored exactly to the application. This delivers both an economical and flexible solution.
Mico Pro combines numerous functions, saving space in the control cabinet and reducing the expenditure for project planning and wiring. The components have a slim design and require less space in the cabinet compared to regular circuit breakers. Plus, the integrated potential distribution allows even more space savings to be achieved.
Each channel has a zero-volt terminal in addition to the plus terminal. This removes the need for a separate zero-volt terminal rail in the switch cabinet. While a potential distribution module allows easy termination of potential groups. This means for example that devices such as sensors and actuators can be grouped and connected to a single channel without additional terminals. Once again, this means valuable space savings.
A channel specific switching function allows the flex modules to switch system components off and on via a PLC signal, without additional contactors, relays or opto-couplers. This feature can reduce a large portion of the switching and coupling level in the cabinet. All these functions significantly de-clutter the switch cabinet, reducing wiring and saving a lot of space.
Murrelektronik current monitoring systems
Mico Pro is a very easy to use current monitoring system. Even when fully wired the LED diagnostic displays and operating elements remain visible and easily accessible. The tripping current can be set by a key press without requiring additional tools. Channel modules can be easily removed and additional channels mounted by simply sliding out and sliding in the new module. This accommodates changing load conditions and retrofits.
Mico Pro also offers extensive diagnostic functions. The operating state is displayed via LED's and can be reported to the controller (e.g. PLC). Should a channel reach 90% of the set tripping value, the LED will flash green. A red flashing LED signals that a channel is tripped. Reactivation is possible directly on the module or via a control signal but only when the fault has been rectified.
Manually switched off channels are marked with a solid red LED and can only be switched on again at the module and not via the control. If the control switches a channel off and on, the LED will switch between orange and green. If the channel is deactivated by the control, the LED will change to orange. All diagnostic and control functions are available individually on the flexible channel modules and/or on the power module for the entire system.
Watch this video for more information about Mico Pro's current monitoring capabilities.
Contact Murrelektronik today
For more information about Murrelektronik and their Mico Pro current monitoring system, speak to one of their experienced advisers today by calling +44 (0)161 72831-33 or email sales@murrelektronik.co.uk.
Company Profile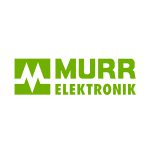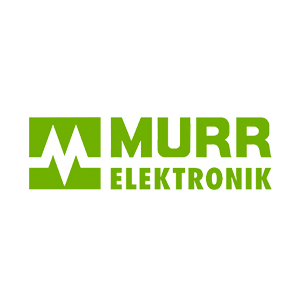 Murrelektronik Ltd
Stay connected with Murrelektronik. Murrelektronik is the UK arm of the world leading Murrelektronik GmbH, supplying connection technology to the engineering industry.
Get the latest process industry news
Interested in receiving even more industry-leading news from Process Industry Forum delivered directly to your inbox? Then sign up to our free newsletter. Bringing you the latest news, trends, innovations and opinion from across the process industry, our exclusive newsletter gives you all the industry insights of the moment in one, easy-to-digest bulletin. Stay ahead of the competition with regular process industry news instalments from PIF.