Murrelektronik Ethernet switches: From solid basic functions to an enormous functional variety
Switches play a range of roles in industrial applications, from linking PLCs with Ethernet users to connecting multiple fieldbus modules. Murrelektronik Ethernet switches and connectors are as varied as they are functional, ranging from basic and cost-effective unmanaged switches to complex PROFINET managed switches. With high-speed M12 cordsets completing the mix, Murrelektronik offers a full complement of Network Technology solutions.
Murrelektronik is constantly pushing the envelope in the world of connection technology. Their range of managed and unmanaged switches make installations simpler thanks to the wiring flexibility of Murrelektronik switches. They've made status communication easier, with integrated web servers and simple connections to network analysis tools. Their compact, IP67 rated switches also let you shift the coupling layer to the field, making your control cabinet smaller in the process.
Ethernet switches managed vs unmanaged
Managed switches offer more functionality than unmanaged switches. For that reason, they require more expertise to maximise their performance potential. Managed switches give you greater control of your network and its traffic, as well as over how data travels across the network. They also provide the configurability to adjust each port on the switch and highlight diagnostic information.
Unmanaged switches allow Ethernet devices to communicate with one another automatically, using auto-negotiation to determine crucial parameters like the data rate. This type of switch is generally 'plug and play' and comes with a fixed configuration. Given their limited functionality, unmanaged switched are typically less expensive than managed switches.
Whether you opt for a managed or an unmanaged switch will depend on the complexity of your application requirements and the budget you have to work with. Murrelektronik caters for all eventualities with their range of Ethernet Switches. Let's take a closer look at some of the features and benefits of their managed and unmanaged switches, as well as their M12 cordsets.
Managed Ethernet Switches
Murrelektronik's managed Ethernet switches are designed squarely with connectivity in industrial areas in mind. Users can look forward to swift network setups and extensive diagnostic options that make it easier to detect and fix errors, minimising any costly downtime. Component replacement is a straightforward process thanks to neighbourhood detection and the prioritisation of PROFINET data packages is a major plus point.
Features and benefits
Easy implementation via TIA portal with the help of a GSDML file.
On device replacement, automatic device integration via PROFINET baptism.
Full switch integration as PROFINET device.
Implementation of ring structures via MRP ring formation.
Unmanaged Ethernet Switches
Murrelektronik's unmanaged Ethernet switches are designed to provide quick and easy connections of Ethernet devices in rugged industrial applications, such as machine tools and packaging machines. Murrelektronik unmanaged Ethernet switches are notable for their vibration-proof characteristics, resistance to EMC influences and suitability for wide operational temperature ranges.
Features and benefits
No programming required, just 'plug and play'.
Fastest setup.
Easy device replacement.
Inexpensive.
Wide range of options.
Prioritisation of PROFINET telegrams to IEEE 802.3x.
Ethernet/IP-enabled.
M12 Connectors
For any Ethernet application, error-free, high-speed data transfer is a must. Murrelektronik's X-coded M12 cordsets combine resistant PUR cabling with an X-shaped connector that separates the four data pairs from each other and features internal shielding to protect from external interference. All of which enables Murrelektronik M12 connectors to deliver rapid and reliable data transfer speeds of up to 10 gigabits per second.
Features and benefits
Solutions for industrial applications (IP67 rated, M12) and IP67 applications (M12).
Angled IP20 versions for space-saving installations.
Pre-moulded cables in lengths from .1 to 100m with a MOQ of one piece.
Custom cable options add flexibility to your installations.
360-degree shielding for reliable data transfer.
X-coded gigabit cables transfer up to 10 GBit/s.
For more information about their Network Technology range of ethernet switches and M12 cordsets, visit Murrelektronik today.
Company Profile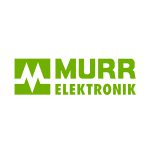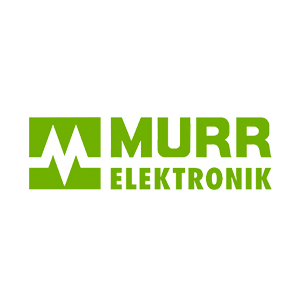 Murrelektronik Ltd
Stay connected with Murrelektronik. Murrelektronik is the UK arm of the world leading Murrelektronik GmbH, supplying connection technology to the engineering industry.
Get the latest process industry news
Interested in receiving even more industry-leading news from Process Industry Forum delivered directly to your inbox? Then sign up to our free newsletter. Bringing you the latest news, trends, innovations and opinion from across the process industry, our exclusive newsletter gives you all the industry insights of the moment in one, easy-to-digest bulletin. Stay ahead of the competition with regular process industry news instalments from PIF.