'Maintenance-free' Resilient Hinge Check Valves could save UK Water Companies millions
A changing tide in the water industry has seen several UK Water Companies replacing standard Weight and Lever Check Valves with Val-matic's SwingFlex Resilient Hinge NRV's (RHCV) or the faster closing Surgebuster version.
Why? For the simple reason that they can realise cost savings of at least £50m, and potentially more than £100m over the next five AMP periods, particularly when handling raw sewage or sludge. This is largely because of the valve's significantly lower maintenance costs. Not to mention increased energy savings due to lower pump running costs and zero replacement costs attributable to the valve's 25 year guarantee.
Innovative design of an RHCV
The RHCV has no snagging points, an extremely low head-loss and is designed to be clog-free – both in the vertical and horizontal orientation. It also boasts a 45 degree seat; 35 degree stroke; a non-stick Fusion Bonded Epoxy Coating (internally and externally); and a Buna-N or Ethylene Propylene Diene Monomer (EPDM) fully encapsulated, drop-tight disc that is ideal for handling Hydrogen Sulphide and Hydro-Carbons, as well as clean water.
Little or no maintenance is therefore required in typical raw sewage or sludge handling applications. This ensures considerable cost benefits can be accrued throughout its lifecycle. These amount to energy savings, lower valve replacement costs and a considerable reduction of long-term maintenance costs.
For a moderately sized Water Company – of just 1000 pumping stations (or 2000 NRVs) – the cost benefit of switching to RHCVs is conservatively estimated to be in excess of £50m over the valve lifetime. These savings could be even greater for Water Companies with more Pumping Stations.
Val-Matic Swing-Flex NRV reduces clogging and eliminates slamming
A recent Business White Paper, entitled 'How Resilient Hinge Check Valves could save the UK Water industry £millions' claims that these sizeable savings boil down to 25-year cost savings approaching £40m on reduced maintenance costs; an estimated £9m of savings due to zero replacement costs; and a further £4m of energy savings due to lower head-loss and consequent lower pump running costs.
The Val-Matic Swing-Flex NRV's operational benefits are just as impressive. Not only does it reduce clogging, it also eliminates slamming, protects the pumps from damage, and can be mounted in a vertical orientation without compromising performance. The valve also complies with British Standards and WIMES regulations.
Successful deployment across several hundred sites
UK Water Companies seem to be convinced. Successful deployments of the Swing-Flex NRV's have been rolled out in multiple extreme applications, across several hundred sites owned by Yorkshire Water, Northumbrian Water, Thames Water and Wessex Water amongst others.
David Wilson, Managing Director at MGA Controls and author of the White paper, said: "The cost savings that can be achieved through replacing the commoditised Weight and Lever check valve with a high quality Resilient Hinge Check Valve really are quite considerable.
Whilst there may be a small incremental cost at the time of purchasing an RHCV, this cost is often easily absorbed within the first months of deployment due to greatly reduced de-ragging and zero maintenance
Download 'How Resilient Hinge Check Valves could save the UK Water industry £millions' or contact MGA Controls on 01704 898980 / sales@mgacontrols.co.uk for further information.
Company Profile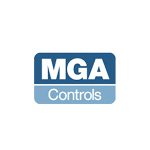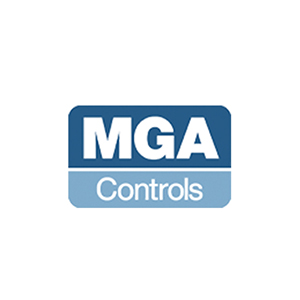 MGA Controls Ltd
MGA Controls are a leading Control & Instrumentation company delivering high-quality products and services to the industry since 1986.
Get the latest process industry news
Interested in receiving even more industry-leading news from Process Industry Forum delivered directly to your inbox? Then sign up to our free newsletter. Bringing you the latest news, trends, innovations and opinion from across the process industry, our exclusive newsletter gives you all the industry insights of the moment in one, easy-to-digest bulletin. Stay ahead of the competition with regular process industry news instalments from PIF.