Low Power Solenoid Valves prevents valve sticking in oil application
The article describes the ASCO 327 low-power solenoid valve as a solution to valve sticking in an oil application and the benefits of reduced power consumption.
Reliability issues due to 'valve sticking' in oil application
A major UK refinery was experiencing serious reliability issues with a large actuator installed in the plant. The cause of these reliability issues turned out to be due to the solenoid valve 'sticking' due to its "breathing" design. The atmosphere where the valves and actuators were installed was highly corrosive. The "breathing" design of the solenoid valve meant that the valve internals were exposed to this corrosive atmosphere. This in turn resulted in a build up if dirt inside the valve which caused it to stick, hence causing the actuator to fail.
Low-power solenoid valve with 'poppet' type design
The engineers on site worked with Emerson Industrial Automation to specify an ASCO Numatics solenoid valve. The solenoid valve had to meet specific requirements; it needed to have a KV of 1.5 in order to meet the actuator operating speed requirements, and it needed to be suitable for a flameproof environment.
327 series low-power solenoid valve
Emerson engineers specified the 327 series low-power solenoid valve. This valve went above and beyond the specification requirements; the 327 series met the KV requirement and is rated for EXd environments. The 327 valve has a non-breathing design meaning it is less prone to sticking when operating in corrosive environments and it has special low-friction seals and guiding rings to further prevent sticking.
The 327 series is SIL-3 capable, further enhancing its reliability and has the added benefit of being a low-power solenoid valve. The 327 series reduced power consumption by 33%. To put it in context, the previous valve in this application consumed 15W of power, whereas the 327 series consumed only 10W.  This feature allows for the following benefits in an application:
Extended service life as less heat is generated
Thinner cabling can be used
Distance from the I/O can be increased
Increased safety due to less heat being generated
This case study highlights the effectiveness of ASCO process valves and Emerson engineers' in understanding a problem and solving it completely. The 327 series is an innovative product, which can be considered unique in the marketplace.
If you are experiencing problems such as valve sticking or simply want to reduce power consumption in your application, the 327 low-power solenoid valve might be your valve of choice!
Company Profile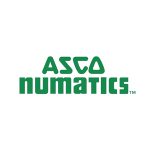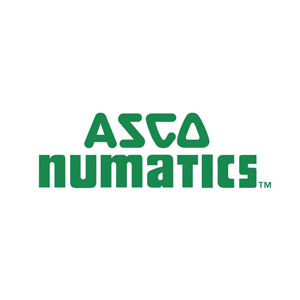 ASCO Numatics
ASCO Numatics offers comprehensive fluid automation solutions for a wide range of industry-focused applications. When combined with our deep process expertise, these solutions provide lower cost of ownership, greater asset availability, and improved productivity.
Get the latest process industry news
Interested in receiving even more industry-leading news from Process Industry Forum delivered directly to your inbox? Then sign up to our free newsletter. Bringing you the latest news, trends, innovations and opinion from across the process industry, our exclusive newsletter gives you all the industry insights of the moment in one, easy-to-digest bulletin. Stay ahead of the competition with regular process industry news instalments from PIF.