Level Control Selection Guidelines
Level control encompasses a wide variety of technologies that sense and provide control feedback on fluid levels in tanks, vats, silos, reservoirs etc. The decision on which to select will initially depend on the actual required function of the process (maintaining level, fill control, empty control) and the implications for the plant or process if this control were to fail.
For example, if the sensor on a fill control for a water tank were to fail and the tank overflows, this would not necessarily be as critical as it would if the fluid was Hydrochloric Acid. On the other hand, if the tank was mounted on a mezzanine above an operator station then health and safety requirements would mean that an additional higher level switch would be needed to disengage the pump and sound an alarm before the overflow could occur.
A simple risk assessment on the process will highlight the important failure modes that need additional sensing or controls to guard against.
Risk Assesment for Level Control
Prevention of overflow using an additional high level switch (HH)
Prevention of emptying using an additional low level switch (LL)
Detection of leakage of valuable or dangerous fluids by mounting a moisture or level sensor in the tank bund.
Fitting an additional control valve in the tank inlet to act as an additional isolation when a high level alarm is reached and the main valve does not close.
Dry run and bearing temperature detection in the fill or empty pump.
Pump alternation for longer working life and redundant operation.
Fail closed or fail open valves as appropriate in the event of air or power failure.
Temperature sensor to detect fluid cooling and allow remedial action to be taken before solidification occurs.
Fluid is foaming and appropriate level sensor needed otherwise overfilling will occur.
Once an understanding has been reached as to the functionality of the system we then need to consider the means of achieving it.
Mechanisms for controlling level in applications
Mechanical Level Control
The simplest form of maintaining level control would be a mechanical level control valve similar in principle to the domestic ball cock. This has low cost and complexity, doesn't need any electrical controls and won't stop working if the power fails. The down side is that there is only one control and like any mechanical device will wear and fail at some time.
Electrical Level Control
Moving to electrical devices provides much greater control possibilities and integration with existing process systems. Simple level switches allow high (H) or low (L) level alarms or control between the two levels. Additional switches outside this normal operating area (HH & LL) provide redundancy in case of switch failure. These devices will only provide start/stop control.
To achieve a more progressive control by modulating the fluid requires the use of a level transmitter with a control system (PID). This solution easily provides control between two level states but should always be accompanied by separate level switches to cover any failure of the transmitter. In many critical applications, multiple transmitters as well as separate switches are used and usually employ different technologies in case of an unforeseen failure mode.
There are so many level sensing technologies available from manufacturers worldwide, with widely differing performance envelopes that it would be easy to select a solution that may not be the most appropriate for your application. When selecting the appropriate solution, full understanding of the operating environment and the weak-points and risks are essential.
Would you like to speak to an expert? Head over to our Solution Centre to speak to our panel of Industry Experts. Alternatively, why not leave a comment below. 
Company Profile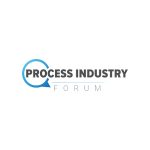 Process Industry Forum
The leading online technical resource centre for the Process Industry.
Get the latest process industry news
Interested in receiving even more industry-leading news from Process Industry Forum delivered directly to your inbox? Then sign up to our free newsletter. Bringing you the latest news, trends, innovations and opinion from across the process industry, our exclusive newsletter gives you all the industry insights of the moment in one, easy-to-digest bulletin. Stay ahead of the competition with regular process industry news instalments from PIF.