Learn from the experts with Murrelektronik on-site demos
Murrelektronik understands that updating to a new I/O system or considering a new power supply unit are investments that need careful consideration. Ensuring that the new product will fit into your current system is an essential part of the process. In this blog, PIF spoke to Murrelektronik to learn how their experts can assist you with on-site product demonstrations.
Murrelektronik on-site demonstrations
"On-site demonstrations ensure customers can see the potential of the products as an integral part of their existing machines and systems," says Craig Cookson, Applications Engineer at Murrelektronik. Seeing a product work directly with your system is an incredibly immediate way of finding out if a Murrelektronik product is a good fit for you and your application.
For example, if your application is in an industry where hygiene is of paramount importance, you will need to be completely reassured that Murrelektronik's product will fit in seamlessly, whilst still meeting stringent hygiene standards.
"We have invested in state-of-the-art demo equipment enabling our customers to see the ease of integration, efficiency and range of diagnostic functions that Murrelektronik can provide. So far, the feedback has been fantastic," Craig adds.
On-site demonstrations of products for the food and beverage industry
Cube67 Hygienic Design and MVP12 steel are just two of the many products Murrelektronik manufactures for the hygienic industries.
Cube 67 Hygienic Design
Known for its ability to effortlessly fit into any system and communicate with it, the Cube67 is an I/O system par excellence. Its compatibility credentials can be proven with an on-site product demonstration, showing you exactly how adaptable it really is.
The new Cube67 Hygienic Design has been manufactured with a stainless steel housing, which makes it ideally suited to withstand the thorough cleaning processes of the hygienic industries. See it for yourself with a Cube67 Hygienic Design demo.
MVP12 Steel
The MVP12 Steel is a distribution box from Murrelektronik, perfect for implementing decentralised installations in the food and beverage industry. The experts at Murrelektronik can show you exactly how MVP12 Steel can benefit your system. This product features cables made of FDA compliant materials, making routing complex cables easier, and a stainless steel housing that is highly corrosion resistant.
Contact Murrelektronik today
A major advantage of an on-site demonstration with a Murrelektronik expert is the knowledge you will personally gain from the visit. "Customers who don't have much fieldbus experience have me there as a way to find their feet with training or assistance and support. They can then bridge the gap themselves rather than finding someone external," says Craig.
Murrelektronik can also provide technical support over the phone, assist with the installation, provide one-on-one support for individual applications, and deliver after sales support. For more information about Murrelektronik's product demonstrations or food and beverage specific products, contact them today.
Company Profile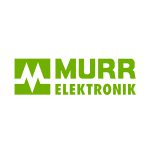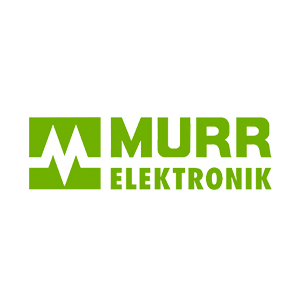 Murrelektronik Ltd
Stay connected with Murrelektronik. Murrelektronik is the UK arm of the world leading Murrelektronik GmbH, supplying connection technology to the engineering industry.
Get the latest process industry news
Interested in receiving even more industry-leading news from Process Industry Forum delivered directly to your inbox? Then sign up to our free newsletter. Bringing you the latest news, trends, innovations and opinion from across the process industry, our exclusive newsletter gives you all the industry insights of the moment in one, easy-to-digest bulletin. Stay ahead of the competition with regular process industry news instalments from PIF.